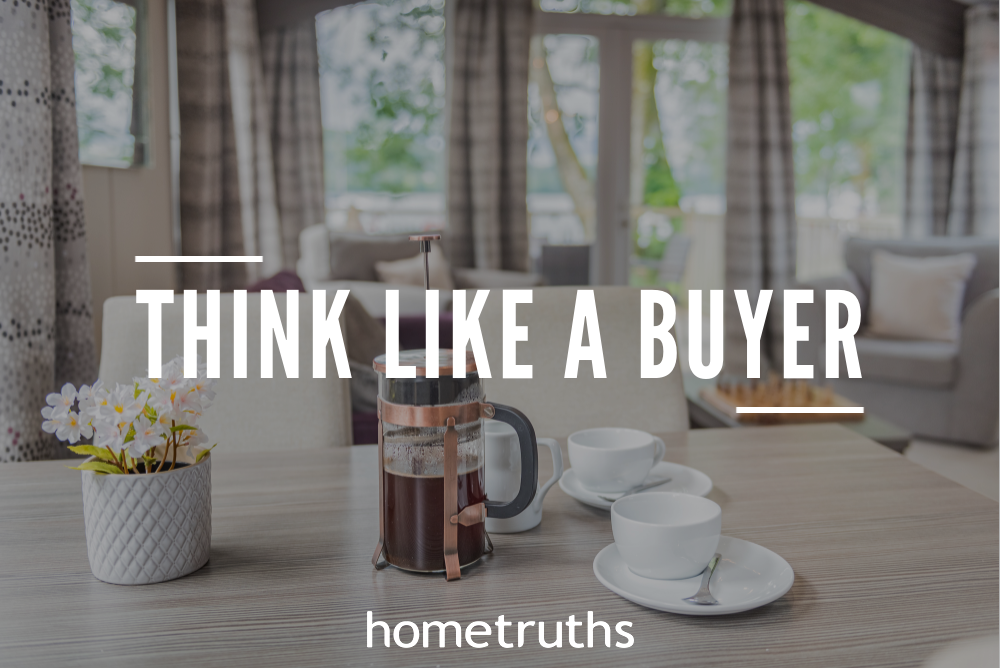 When your buyer is searching for their new home, there are several steps they will take. By knowing a little more about what's going on in their mind, you may be able to influence their behaviour, and persuade them to at least view your house:
Step 1: they choose their portal
There are around 30 major property portals in the UK, but only four of them are truly worth being listed on. The majority of home searchers will sooner or later, find themselves searching on one of these four:
Rightmove: the biggest and in my opinion, the best. Great for properties in rural England.
FindaProperty: a bit clunky, but it's where most of the good rental properties are listed.
Primelocation: some London agents and buyers prefer this over Rightmove
Zoopla: the new kids on the block; just merged with the two above, so the jury is still out as to whether they will continue in their current state
If your property is listed on these four portals, you can be sure that it will be found online. (Read my post on portals for more information and comment.)
Step 2: they filter
All four of the portals allow searchers to filter their results by:
Area: can be searched by postcode, town or region. Rightmove also has a 'Draw a Search' feature where a searcher can specify a chosen area by drawing it on a map.
Price: all but FindaProperty have price search parameters, which are  worth getting to grips with before deciding on your asking price (see my post on Clever Pricing). Most buyers will set their upper price limit around £50,000 above their actual limit, to see what is available above their budget, and to allow for negotiation, so if they can only afford £700,000, they will search up to £750,000.
Bedrooms: in essence, an indicator of size; buyers will usually only select the minimum number. Make sure your property is listed correctly in this section, as it will make a significant difference to the number of searches you show up in.
Property Type: generally this is limited to houses, flats or bungalows, and as only one can be selected, the majority of buyers leave this section blank to include all. Worth noting too that Primelocation and Zoopla also allow a keyword search, so check which ones your agent has allocated for your property.
Step 3: they browse
Once a buyer has a list of properties, they will simply scroll through the results.
FindaProperty default number of properties on a page is 20, though this can be altered. Rightmove, Primelocation and Zoopla are all set at 10 properties per page. These results can be ordered by newest and price, though the standard default is highest price first.
During their browsing, they are looking at four main elements: image, price, area and keywords, usually in that order.
Image: is it striking and attractive? Only the most flattering of photos will get a second look. Research shows that each of these thumbnails receives no more than a second of attention, so your picture really needs to 'snag' a buyer's glance before they move on to the next one.
Price: a quick glance at the price will allow a buyer to ascertain whether the image matches the price. It's a split second judgment in which they will decide "is it worth that?" Another reason for making sure your main photograph is as appealing as possible.
Area: again, a quick glance ensures the property isn't in an undesirable location. Obviously, any search area will include highlights and lowlights, so a buyer is keeping an eye on location during their search.
Keywords: they may be looking for specific words such as 'contemporary', 'land' or 'annexe' so if a feature is an integral part of the value of your home, this is where you need to convey that information.
Step 4: they click
If the four elements above all receive a mental 'tick', a buyer will click on the property. What they do next depends on the portal and its design, but generally it will involve scrolling through all the images first. It's important therefore, to have the right number of photographs showcasing your house, and that they are all attractive and flattering. As a general rule of thumb, less than 10 images is too few (unless it is a flat or very small house) and more than 20 will leave a buyer feeling they have seen the whole house. (See my post 'How many photos is too many?)
Next, they will read the first part of the introduction, and click on a floorplan if there is one. A well-drawn floorplan can be a real asset to your property advert, as it will attract only the buyers who feel your house is appropriate to their needs, so reducing timewasting viewings.
Agents who include reams of written description on this page are really doing themselves a disservice, as the brochure link, if there is one, can often get lost in all the wording. Rightmove, for some reason, post the link to a pdf brochure below the written description, so some buyers won't find this at all.
Not all agents use pdf brochure links, but I think they are vital in the quest to present a property in the most attractive format possible, without being limited by the portals' page style. It's the place to get creative, and make sure your home really jumps off the page to a buyer. If they have downloaded your details, it's a really good indication of their increased interest.
Step 5: they take action
Frustratingly for a seller, most searches on property portals end at this point. It may be that the browser was just, well, browsing, (think of it as window shopping), or they might not be ready to take the next step, which is booking a viewing. Perhaps they have not yet sold their own property, secured a mortgage or persuaded a partner. Whatever it is, we know statistically your property has to show up in around 300 searches a day to be in with a chance of getting viewings. This figure varies by region, time of year and market buoyancy, but as a general rule of thumb it is a good indication there are enough buyers around at your price level.
If they are ready to take the next step, a buyer will contact the agent, by phone or email, to ask questions and book a viewing. It's worth checking out these two forms of contact to ensure that your agent is actively responding to these requests, and in a timely and efficient manner. Try clicking on the 'request details' button on all four portals using different email addresses, and keep a note of what happens next. Ask a friend to call the agent whilst you listen, to see how they respond to a buyer enquiry. If necessary, give constructive feedback to your agent, and if they don't respond positively, consider a change of agent. After all, a buyer who has followed all of the steps above and who is still keen enough to want to view your home, deserves to be treated like the very valued buyer they may well become. Don't lose them at this point!
Remember the post AIDA?  Attention – interest – desire – action. It's no good having the first three if you can't convert a browser into a viewer, and then in to a buyer. Try it for yourself: get familiar with the property portals; make them your friend. Only by understanding how they work will you get into your buyer's mind, and see what they are searching for.
If you'd like my help to sell your home more effectively, please answer a few short questions here and if I think I can help you, I'll be in touch.