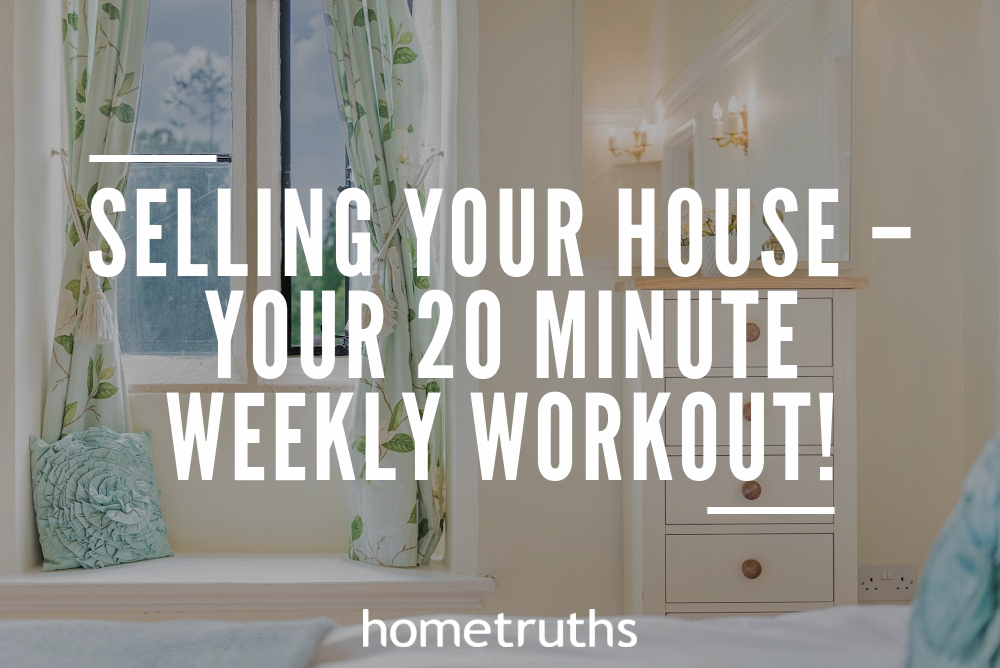 Your house is finally on the market: it's looking wonderful, your photography looks great, your brochure enticing; time to sit back and wait for an offer, right?
Wrong!
When it comes to selling your home, patience is not the virtue it's cracked up to be, and the most successful sales are always the early ones. It's vital to spend some time each week to ensure you're doing all you can to keep interest in your property as high as possible. Here's my 20 minute weekly workout for home sellers:
Call your agent – make sure you speak to them every week, without fail. It's so important to keep your house in their minds, and keep the relationship as warm as possible. You should know all the staff on first name terms, and even if you just call to ask how the market is doing, your house will be the first one they mention to their next enquirer.  5 minutes
Check your sale board – is it straight? Is it clean? A grubby, damaged board sends all the wrong signals so make sure it looks as if it was only just put up. 2 minutes
Monitor your Rightmove Property Performance Report – make sure your agent knows to send it to you every week, and watch the trends. If interest starts to dip, ask your agent to swap the leading image, and try a new headline.  Test and assess the results on a regular basis to make sure your property is getting the attention it deserves. (Find our more about your Performance Report here) 5 minutes
Check out your competition – spend some time on Rightmove and the other property portals each week, so you can see what's just come to the market, what properties have gone under offer, and how they compare with yours. 4 minutes
Clean your front door – and make sure any plants at the front of your house are looking their best. Take away dead leaves, wipe down pots and check your doorbell works.   2 minutes
Check for any light bulbs that might have gone around your home; extractor fan lights and underlighting in kitchens are the usual culprits. 2 minutes
Spend just 20 minutes on your house sale each week and it'll most likely be 20 minutes more than your competitors are spending. It's all about standing out, in all the positive ways you can stand out. Snag your buyer's attention long enough to pique their interest, create a desire and with a little bit of luck, they will take the right action – to buy your house!
If you'd like my help to sell your home more effectively, please answer a few short questions here and if I think I can help you, I'll be in touch.