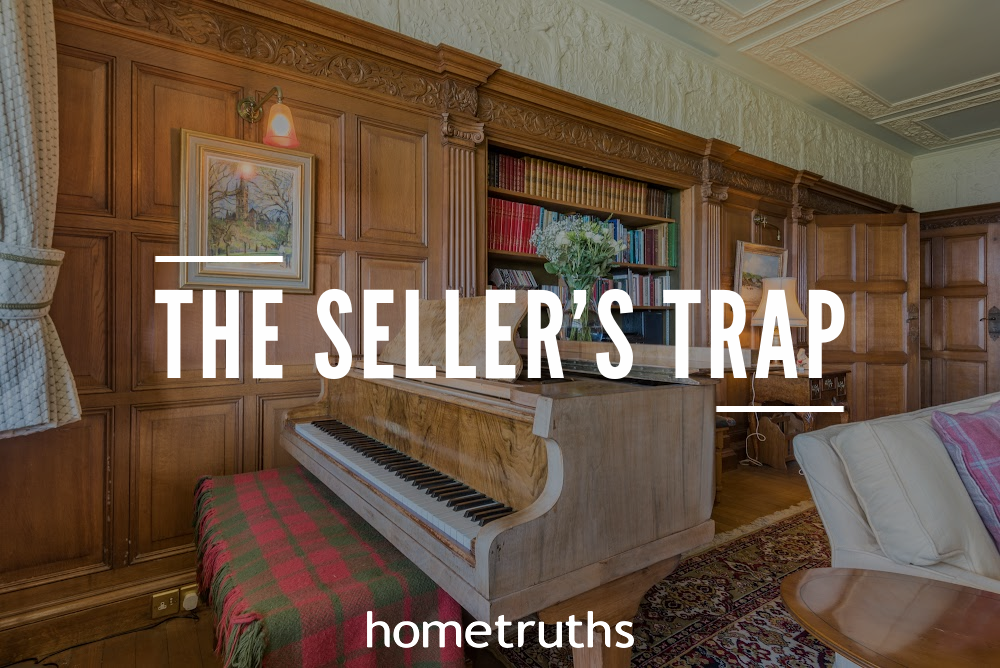 I had an enquiry recently from a rather cross man who has had his house on the market for six months. In that time, his agent has only managed to produce one viewing. Given that his asking price seems at first glance to be perfectly fair for the size and location, I listened carefully to his tale of woe in order to discover the reason for the total lack of interest in his house. I didn't have long to wait….
I asked him to talk me through what had happened so far, and he began his story with his negotiation on the agent's fee. "She wanted 1.75%!" he exclaimed with disgust. "No way was I prepared to accept that," he sniffed, "I told her I wouldn't pay a penny more than 1.25%, and she eventually caved in" he added proudly. I think he wanted me to congratulate him, but I moved swiftly on to his photography, which I thought was pretty awful. The rooms looked dark and poky, and the outside of the house was very shadowed, and had been photographed at some very unflattering angles. "I was offered professional photography", the seller explained, "but the agent wouldn't include it in his fee; she wanted another 400 quid for it!" he exclaimed, astounded. "I told her to take the pictures herself, and she did". So what about the brochure, I asked. "That was another thing", he said, heatedly, "the agent wanted me to cough up for that too!"
"What was he proposing?" I asked, but I knew what was coming….. "Well she expected me to pay £250 for a glossy brochure but everyone knows they don't make a difference" he said, pleased with himself. "The one she's done on the office printer is pretty impressive actually", he added. I could just imagine it….
Had he noticed anyone driving slowly past the house, looking interested, I asked. "They can't", he explained, "we live behind big gates; you can't see the house from the road". So the photography and brochure were going to have to work hard to tempt viewers to pick up the phone.
So far, this seller had cut the agent's fee to the bone, and used a cheap brochure and poor photography to market his house. He'd fallen into The Seller's Trap. Is it any wonder that to date, only one viewer had been tempted enough to come to the property?
It's a tough market out there at the moment, and your house really has to stand out from all your competition.  Here are the 3 golden HomeTruths' rules to get you sold:
Don't negotiate on your agent's fee, unless it's upwards. Incentivise them by offering over his commission fee, by at least 0.25%
Always always always use professional photography.  At an average of £400, it can return 100 times your investment in your eventual selling price
Pretty brochures DO sell houses!  Look at the types of brochures premium brands use to sell their goods, and compare the value of the product to your house!
Look at the commission fee you're paying your agent: are they really being paid enough to want to sell your house? Don't forget 1% of nothing is nothing! You need to create an ally, and keep them onside, so pay them well.
And if you're not sure your photography and brochure are up to the task of selling your lovely house in an very challenging market, give me a call. I'll tell you whether they are good enough, and if not, what you need to do about it.
If you'd like my help to sell your home more effectively, please answer a few short questions here and if I think I can help you, I'll be in touch.