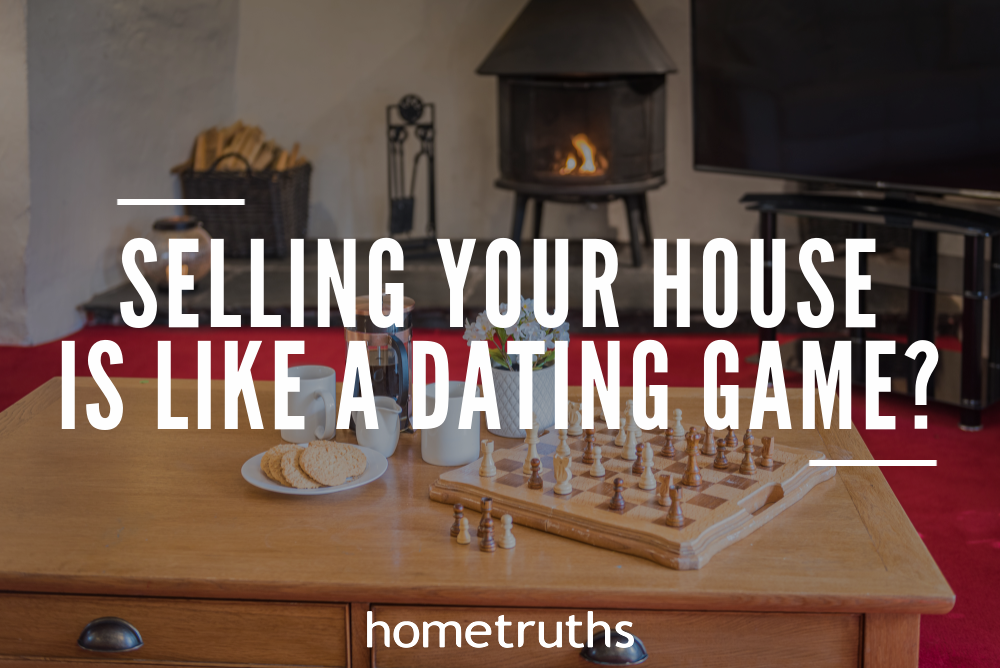 Many of our HomeTruths' clients come to us for help, as they have lost trust in their estate agent.
In order to sell your house successfully, it's really important that you and your estate agent are on the same page, which means you may need to go through several different estate agents until you find the right one for you.
Here are some tips on how to survive in the property dating game:
Get prepared for selling your house – if you really want to succeed in the property dating game, you need to commit; going into half- heartedly will not work. Do some research and prepare for the worst; promise yourself you won't give up, no matter what happens.


.

Think about what you want to gain from selling your house and why you are selling. Consider the timeframes you expect and where you want to be in 1/3/6 months time. A good reason to sell will drive you to sell your house properly.


.

Dress your house so that it is looking at its most attractiv

e

. Make sure that the photographs are taken professionally so that the house looks appealing and gets the most amount of viewings. If your house is professionally and stylishly marketed, your confidence in selling your house will improve.


.

Target buyers who have a good chance of buying your house. When marketing your property you need to make sure it stands out to those who can afford your asking price, find the property attractive and are interested in what the property has to offer. Marketing includes price, photographs and the how stylish your property brochure looks.


.

Take breaks from being on the market occasionally if it's not going as well as you thought. Recharging your batteries and keeping confidence and optimism levels high in the dating game is an absolute must. Everybody hits rough patches but don't let your search for your dream buyer become a dreaded nightmare.


.

Never make yourself seem desperate. People like properties which other people also dream to have. The more somebody has to chase a property, the more likely the love will blossom. Keep confident about your price of your house; do not drop your asking price because if you do not feel confident about your price, nobody else will.
Make sure you follow these 6 tips in the property dating game and you will have people falling in love with your property in no time. If you want any other tips in the property dating game or you are ready to use us as cupid, do not hesitate to pick up the phone.
If you'd like my help to sell your home more effectively, please answer a few short questions here and if I think I can help you, I'll be in touch.