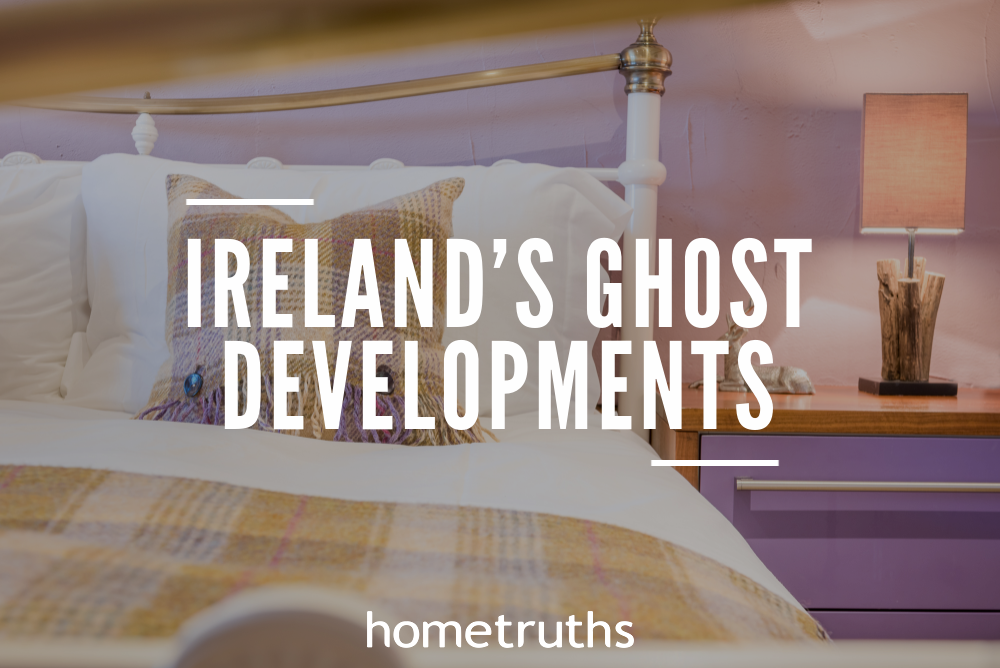 Ireland has certainly enjoyed a property boom in recent years, but now, sadly, it's paying the price.  On our trip last week, my husband and I drove across from Dublin to Achill on the west coast, and the same sad story was evident in every town and village on our route.
Big faded placards announce bargains no one wants; no show home welcomes brave browsers, and the front doors of the identical cookie-cutter houses are already peeling from months (years?) of neglect. The developers, or more probably, the banks who funded them, can only watch helplessly as the seasons roll by with buyers either unwilling or unable – or both – to make an offer, even an insulting one.
But it's the sometimes solitary occupants who I feel most sorry for; the bright young families, eagerly moving into what may have been for some, their first home; excitedly planning room schemes, and running their fingers lovingly over the new appliances and that shiny new shower cubicle. Now, however, the house looks tarnished, not least because whilst they thought they were buying an investment: a house to add value to; a stepping stone of a home: like the early occupants of these three bed semis below, they have already made a loss of 118,550 Euros – that's a cool £100,000 at today's exchange rate, or a whopping 41%. All they can do really, is wait it out.  Now is not the time to sell for a loss – even if their lender would allow them to – which is unlikely. Not only have they lost their original hard-saved deposit, they are now also paying mortgage payments at a level their home is not worth, and for which they could have bought a property considerably bigger.  No wonder Ireland is depressed, and not just economically.
It's all too easy to decry the wild greed that gripped the Irish property market and whipped it into a frenzy of speculative property developing, but it's the first time buyers and the young families that have really lost out. The developers just go bust, and start again, or else dust their hands off and move onto a more lucrative industry. (Debt recovery, for example….)
So, before we start complaining about our measly 1.6% – that's the amount that the Land Registry announced yesterday our semis have lost in the past year – spare a thought for our Irish neighbours, and cross your fingers that their property market recovers in time for the most vulnerable home owners to move on.
If you'd like my help to sell your home more effectively, please answer a few short questions here and if I think I can help you, I'll be in touch.