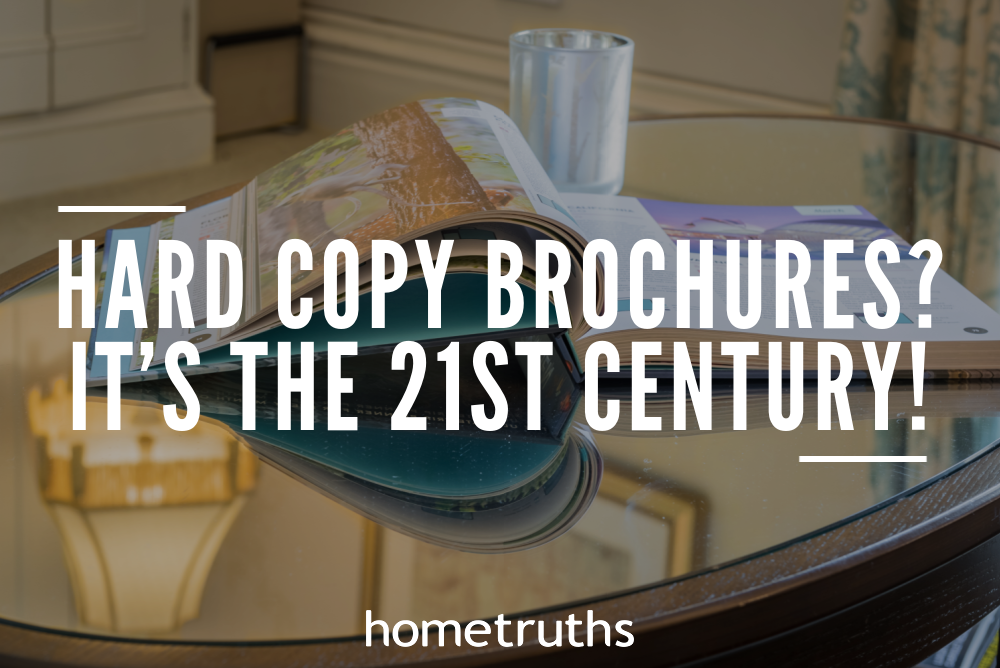 I don't know about you, but still I get excited about the post arriving. The satisfying thud it makes when it hits the doormat is a very welcome sound, and I often stop whatever it is that I'm doing and go to investigate. As I shuffle through the envelopes, I sort by recipient, then by importance, and if I'm lucky enough to have received a hand-written envelope, I seize upon it and eager open it first without delay. Handwritten in this digital mail-merged age, is a rare treat, and it often means good things: a letter from a friend, a cheque perhaps, or a quote from a old-fashioned tradesman. How much nicer it is too to get something through the post, rather than by email. It feels more personal somehow, more substantive, less able to be dismissed with a click of the mouse.
Its exactly the same with property details. On the screen, the houses can appear unloved, surreal, unattainable, cold: in short – unhomely. Yet, a lovingly created brochure in my hand, with its hand-crafted copy and warm, inspiring photography, can really bring a house to life. There is something very satisfying about actually holding a physical brochure, instead of just gazing at the information on a screen. Whilst to my knowledge, no research exists to back up my theory, I am nevertheless certain that a printed brochure as oppose to a virtual one, results in more and better quality viewings.
Last week, I had cause to call an estate agent in Essex to ask him to send me a client's property brochure. "Sorry madam we don't send out hard copies," he responded. "This is the 21st Century after all," he pointed out.
"But I don't have a printer," I pleaded (a little white lie, I admit).
"Okay," he relinquished "just this once". True to his word as a massive favour to what he thought was a prospective buyer, he printed a copy of the internet and actually posted it to me.
Since when was it considered to be a "favour" to send a brochure to a interested buyer? When did the property details become a open "hard copy" and as such, an outdated form of marketing?
If you are trying to sell your house, and viewers are not exactly beating a path to your door try this little exercise: call your agent, posing as a buyer, and ask for your own property brochure to be sent to you. See what happens, but I warn you, you may find the response disappointing.
I'd be interested to hear our Essex agent explain to Mercedes, Argos or Next, that physical paper marketing does not work.
Maybe I'm just a little bit old-fashioned. But, then, there are a lot of us around, and some of us buy houses.
If you'd like my help to sell your home more effectively, please answer a few short questions here and if I think I can help you, I'll be in touch.