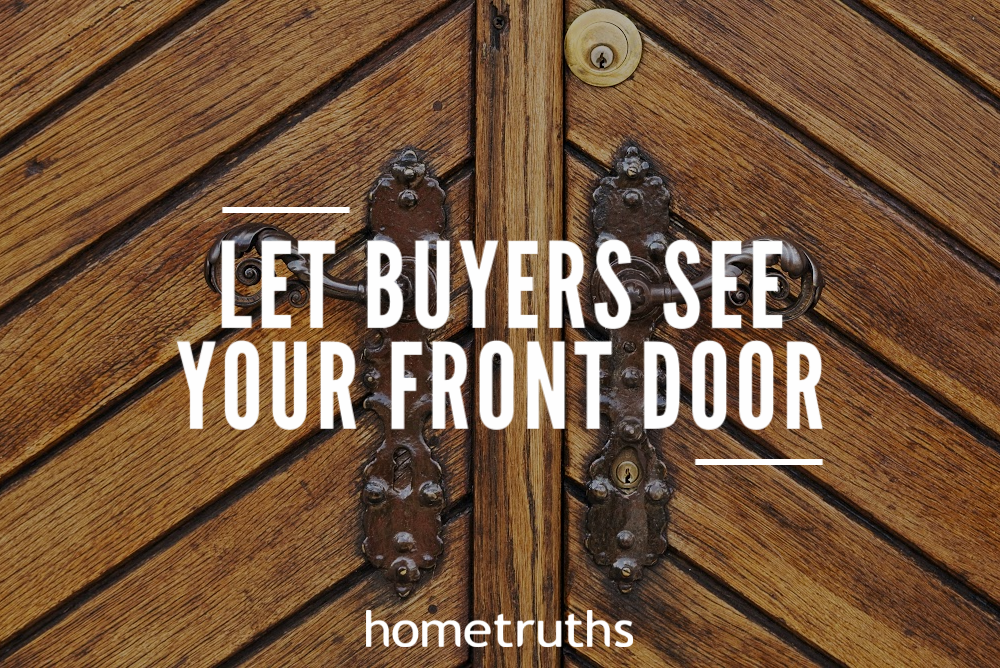 When a potential buyer sees a photograph of your house, they will have an emotional reaction to it, to some degree. The reaction may be positive or negative; it may be indifference, which will probably cause them to dismiss your house as a possible next home for them.
Clearly, the main image is crucial as your best chance to generate a positive emotional reaction, and one way of doing this is to make sure that your front door can be seen in the main shot. Let me show you what I mean.
Take this lovely property for a start; it has some great period features – that decorative brickwork for example – and it clearly has an elegant and perfectly fitting front door, if you crane your neck to see it, that is. What a pity that buyers can't see it in any of the photos online.
And this old school house, with its pretty windows and attractive roofline, would look so much more inviting if you could see the front door. If nothing else, I'm curious as to what it would look like.
This Lakeland stone property has been photographed at an angle that shows the front door, giving balance to the image and the best chance of creating a positive emotional response in a buyer. I would be intrigued by the fact that the door itself appears contemporary in style, tempting me to seek out the rest of the images, to see what it's like inside.
What a pretty conversion; imagine if the photographer had taken the shot straight on to the garage; the cute porch wouldn't be visible. This way, a buyer can see the character of the outside that could give a clue about what lies inside.
So if your house is on the market, check out your online advert to see if your front door is visible; if not, consider asking your agent to change your front shot so that it is and give your buyers the chance to make that emotional connection with your house right from the start.
If you'd like my help to sell your home more effectively, please answer a few short questions here and if I think I can help you, I'll be in touch.