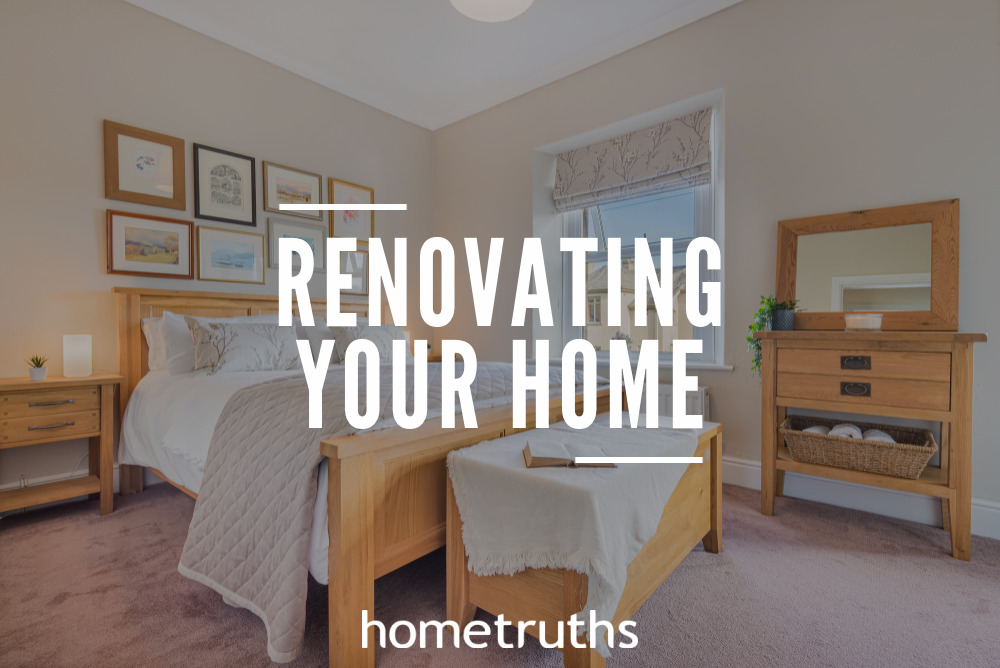 Our top ten tips to add value without breaking the bank
1. Loft conversions 
Converting an unused attic space can be a really cost-effective way of adding living space to your home. Some sources say a good loft conversion can add up to 20% in value to your property, and with costs ranging upwards of £30,000, you could get a fantastic return on your investment. You don't usually need planning permission, unless you are extending the roof space or adding height. Also, if you live in a conservation area, you may find additional limitations on what you are allowed to do.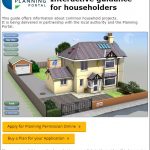 Try this clever interactive tool to see at a glance if you need planning permission for your project, and if you're still not sure, check with your local planning department, who will advise you on the correct procedure.
2. New kitchen 
Whilst once upon a time, kitchens were built to last decades, (remember your gran's kitchen, which had probably been there for 30 years?!) nowadays, any kitchen over ten years old is probably starting to look tired.  With investment from just £1500 for a cheap Wickes or Ikea kitchen, you can essentially revamp this very important room for a relatively low sum.  If you're planning on renovating your kitchen just to make your home more saleable, err on the side of caution, and go for a neutral, light style that won't put buyers off.

3. Replace blown double-glazed windows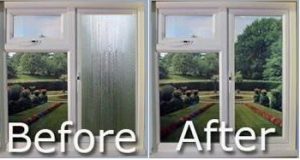 Double-glazed windows mist up internally because the sealant around the edges has broken down. This can happen with cheap or badly fitted units, and the 'misting' effect gets worse over time.  Unfortunately, this does usually mean replacing the window, as the repair process can be onerous, messy and expensive. However, blown windows are really unsightly, and can cause a buyer to think the house has not been maintained properly. Expect to pay from around £200 a window plus fitting to replace your blown windows, depending on size.
4. New carpets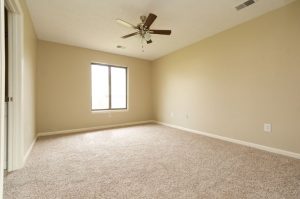 Replacing old, worn or dated carpets can have a huge effect on a property. I've seen really tired properties look like they have had a complete makeover, just because they have had their carpets replaced. One lady on a viewing, who had seen the property before the new carpets were laid, was convinced that the house had been redecorated and wouldn't accept it hadn't!  Expect to pay from around £2000 for a reasonable quality carpet in a three bedroom house. A word of warning though –  don't scrimp – cheap carpets just don't have the same effect, and they can wear really badly, especially if you have pets or children, or both.
5. Garden makeover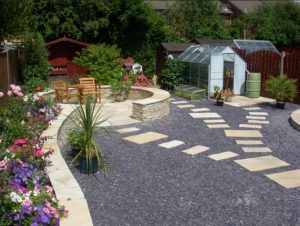 If you're selling your house the prospective buyer will quickly form an opinion of what the inside of the house is like, based on the appearance of the front garden and entrance to the house.
Try to imagine what the house looks like to a first-time visitor, take a photo from the entrance and see what this reveals. These simple steps will help to create a smart, stylish exterior:
Clear any old leaves and debris, sweep paths, clean windows
Move any dustbins or recycling boxes out of sight
Remove any flower pots with dead or unattractive plants
Replace collections of numerous small plant pots with few larger ones
Use plant pots of similar material, type and colour
If there is any grass, cut it and trim the edges
Cut hedges
Fill containers with single colour (much smarter than mixed colours) bedding- plants for a quick fix. Match the flower colour to the paintwork of the house, or choose a contrasting colour.
Use light e.g. white or pale yellow flowers, to bounce some light into shady areas.
Invest in some smart lollipop-shaped topiary shrubs to place either side of the entrance, and as long as you remember to tell your buyer that they're not included in the sale, you can take them with you.
Do all of the above, and your garden will sell the house to your buyers before they even walk through the door!
6. Kerb appeal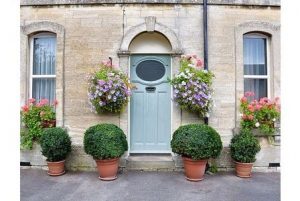 Homes are always judged by their exterior façade. If you're eager to sell your property but its frontage just screams to onlookers that you don't love your home, you aren't going to be getting many viewings. People judge within seconds, and a weed-filled lawn will mean viewers don't even make it to the front door.
The front of your home needs to be edging on picture-perfect; not only does it paint a good impression of the owners, it puts potential buyers in positive spirits before they have stepped in the door. Follow our tips for the prime things you need to have looking pristine before the 'For Sale' sign is hammered into your lawn…
Windows – If you have trouble looking past fingerprints and dust on your windows from the inside, people will see that on the outside too. Give them a good clean regularly. Check on your window frames too; if they're rotten, they aren't going to look very appealing. Consider replacing them before putting your house on the market. Ensure that they fit in with the look of your home.
Front Door – People are drawn to the front door at first glance. Make sure it stands out by giving it a fresh coat of paint. The colour should fit in with the look of your house, so don't make it too garish. Bright colours are in at the moment, but vivid pink might make your door a little overstated.
Neighbours – You would think your neighbour's house wouldn't matter, but it does. If they have rubbish on the lawn or anything else unattractive that really doesn't need to be there, ask them politely if you can remove it. To make your plan less obvious, offer a hand; if you're mowing your lawn, say you'll do theirs too. The last thing buyers want to see is dirty surrounding houses.
Lighting – Many people might choose to drive by a potential property after dark, and it is essential that your house looks appealing. Having a nice lantern on the porch or a few front garden lights adds a special touch.
Clean & Neat – To give an overall good impression, ensure everything is as clean and spruce as possible. Repaint tired paintwork and railings, get rid of the weeds, trim the lawn, and make sure nothing unsightly is sitting on your drive, such as a skip.
By following such straightforward tips, the front of your home will be screaming with kerb appeal within hours, waiting to attract any interested party that wanders by your house.

Get your kerb appeal right, and your home will not only shine from the outside, it will also stand out on Rightmove and the other property portals, which is where you really need to grab buyers' attention.
7. Lighting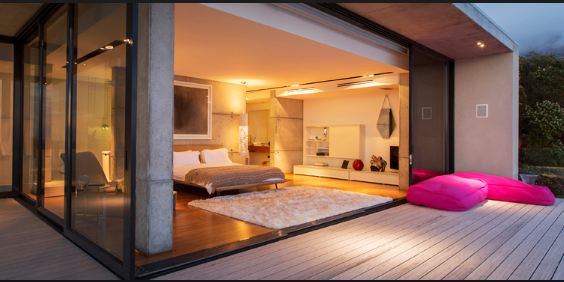 The lighting you choose for each individual room needs to reflect not only the desired atmosphere but also the practical use of the room. Here are some tips to help you make the right lighting choices:
Living room:
This is usually a well-used room, so make sure the general level of lighting is suitable for a variety of different tasks
Picking out a feature wall, or else an architectural feature such as cornicing, beams or stonework, with directional spotlight helps to create interest and drama
Any 'hidden' lighting, for example, under pelmets or behind cabinets, will diffuse the light and create soft uniform lighting
Use dimmers to change lighting moods
Highlight artwork and plants with individual lighting arrangements
Shades on floor, table and hanging fixtures will help soften the glare, and create pools of light
Display lighting can draw attention to collections or unusual objects
Dining room:
The lighting you choose for this area depends on your use of the room. An intimate space for entertaining small numbers of friends and family will have different needs to a more open-plan arrangement, perhaps off the kitchen:
The lighting in a family dining area should be kept relaxed and easy, with a good level of light, and many sources to create a consistent level.
To create a more intimate atmosphere, try hanging a large fitting, such as a chandelier, low over the table, so that a pool of light is created in the centre of the table, whilst the guests are in the dimmer light. This creates a very cosy atmosphere; just right for a small party of dinner guests.
Candles are another way of creating a special feel to the room; their light is very flattering to skin tones, so your female guests will thank you!
Candles placed near mirrors or by other reflective surfaces will make for really interesting light plays and shadows, and enhance the intimate mood.
Kitchens:
Kitchens need to be really well-lit, with both overhead and directional lighting, for maximum functionality.
Overhead lighting is best served by spotlights, either ceiling sunk, or else on a bracket. This way the lighting is well-distributed, uniform and as free from shadows as possible
Under-pelmet lighting will light the worksurfaces and sinks so that the chef doesn't cast a shadow over the food preparation
Special features, such as Agas or feature tiling, can be specially lit with directional lighting to enhance them and create interest
Shiny kitchen accessories, such as chrome kettle and toaster, will add to the lighting level by sparkling and maximising the existing light
Bedrooms:
Keep bedroom lighting low-level to preserve intimacy. Overhead lighting is best controlled by a dimmer switch, and lamps will make bedroom reading easy without raising the overall lighting level too much
Keep any wall lighting directed downwards to help create a calm, intimate atmosphere
Touch lamps are ideal for bedrooms, as they are so easy to turn on and off when you're half asleep.
Creative and thoughtful lighting can really transform the dullest darkest house: just think carefully about the mood you're trying to create and the use for the room and plan accordingly.
8. Repainting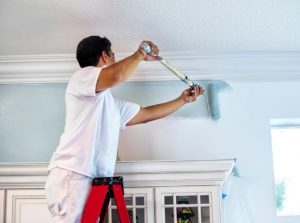 Simple redecoration, like repainting a room to appear more neutral, can help a potential buyer view your property as a blank canvas that they could put their own stamp on. A fresh lick of paint can make a home look new. You can do it yourself on a budget, and still end up with great results, though be prepared for it to take about three times longer than you think it will! Choose colours wisely, and try to stick to neutral colours. This isn't the time to experiment with darker paints and bold colours, which could deter a buyer. Sarah Beeny's advice is to keep it really simple: "Neutral colours won't put any buyer off. Potential buyers walking through your home will be able to plan to put their own stamp on the house without having to remove yours first. If necessary, paint all your home white – yes, it make take a few weeks, but it will be worth it in the end."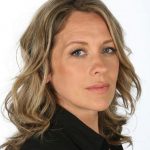 9. Add polish to bathrooms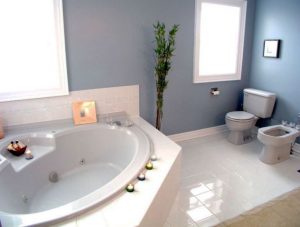 Bathrooms can be hard to maintain when selling your home as they undergo such regular use. Rather than neglecting your bathroom, it should be given regular maintenance to reduce the amount of work required before each viewer is scheduled to arrive:
Abolish the mould
Bathroom mould is unattractive and could be a deal breaker for potential buyers. It indicates damp problems and poor ventilation. Be sure to bleach mould before you put your house on the market and continually practice excellent ventilation when showering and bathing to avoid returning mould. Wipe down the bath and shower quickly after every use to avoid blackening grout and silicone.
Invest in some attractive accessories
Clean, sparkling mirrors can revive a tired bathroom whilst reflecting light to create the illusion of space. Replace any toothpaste-stained toothbrush holders with a new one that is used only when viewers are expected, to prevent it from spoiling.
Wash and fold towels
Wet towels strewn messily over radiators aren't attractive and can emit a damp odour. Wash and dry towels before every viewing and ensure they're folded or hung neatly. This will create a pleasant odour and a luxury appearance to your bathroom.
Bathrooms can be a major selling point for a house if presented well. If you have more than one bathroom then perform regular maintenance on them all. Try to put yourself in your viewers' shoes, if you saw your bathroom in a house would you buy it?
10. Upgrade your bedrooms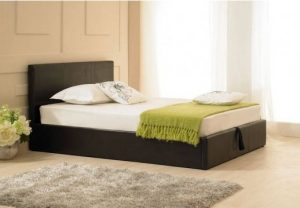 Bedrooms are so important to buyers, especially the master bedroom; after all, that's going to be their bedroom! The master bedroom needs to feel as much like a hotel as possible: bedding, lighting, the carpet and curtains – all need to reflect that the room is a calm and stylish place to relax.  The bed itself is hugely important. When did you last change yours? Most people keep their beds long after they should have changed them, and a tired, dated bed can really let a room down.  You don't have to spend a fortune to buy a new quality bed – online discounters like www.bedsos.co.uk have a terrific range of stylish beds from just £75. They also offer many different sizes, so if your bedrooms aren't huge, try one of their smaller beds to add the illusion of space to your rooms.
Any renovations and upgrades to your home can make a huge difference to the saleability of your property, and really encourage viewings and offers. And if you're buying something you can take with you, like a new bed, even better!

This guest post is sponsored by Bed SOS, one of the largest online specialists of tv beds, genuine and faux leather beds, pine beds, metal beds and children's beds.
If you'd like my help to sell your home more effectively, please answer a few short questions here and if I think I can help you, I'll be in touch.