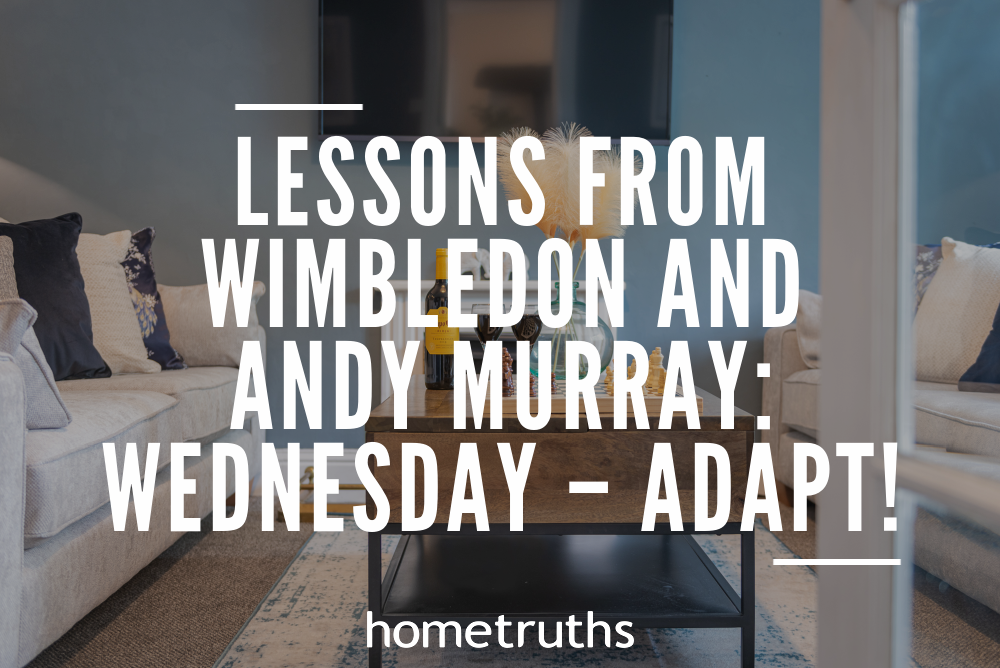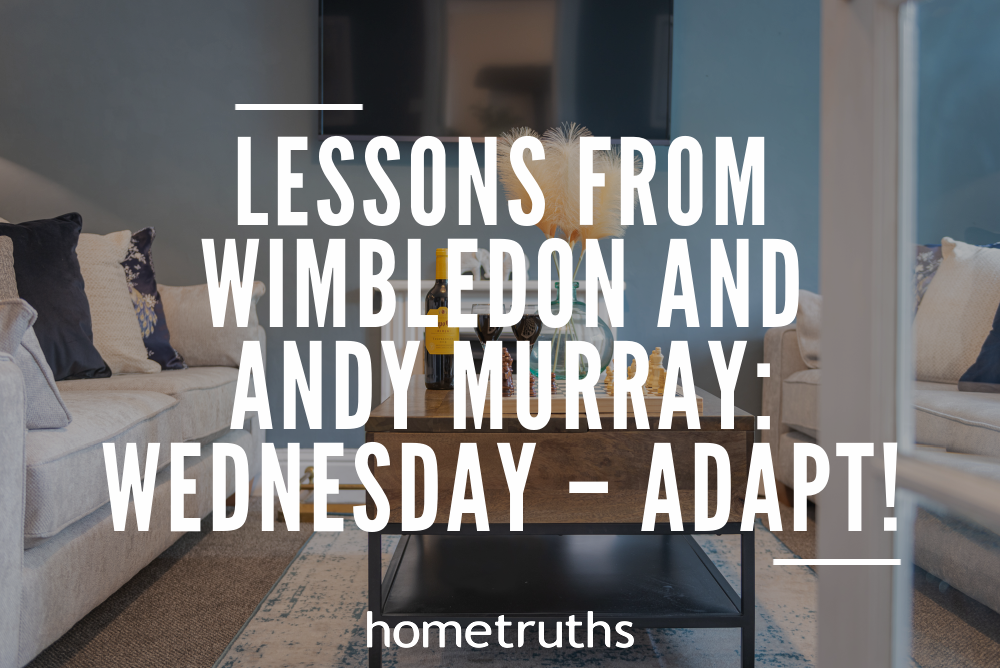 Welcome to Wednesday and the third in my series themed on Wimbledon.
In his book, Adapt – Why Success Always Starts With Failure – Tim Harford explains we must adapt—improvise rather than plan, work from the bottom up rather than the top down, and take baby steps rather than great leaps forward, in order to achieve success. Thus our great tennis players are constantly adapting in order to improve their games, often one tiny step at a time. Only by losing a point or a game can they re-evaluate, review, adapt and apply a new technique. In other words, without failure, there can be no success.
If your house is languishing on the market, with no viewers in sight, it is very easy to become disheartened and disillusioned with the entire selling process. It certainly isn't often easy, especially when you are selling a unique home. Maureen O'Hara once said, "To cope, people need to be certain enough to act and uncertain enough to learn", in other words, to have the courage of your convictions whilst still being humble enough to accept you may need advice and help.  Not an easy conflict to deal with.
If you don't have any viewings, review your marketing, and make some small changes to effect overall large improvements; if you have plenty of viewings but no offers, critique your home; maybe commission a professional home stager. If you are getting offers but they are below your target sale price, read up on negotiation skills, or even engage a professional homebuyer to negotiate on your behalf. In short – raise your game, and adapt, adapt, adapt.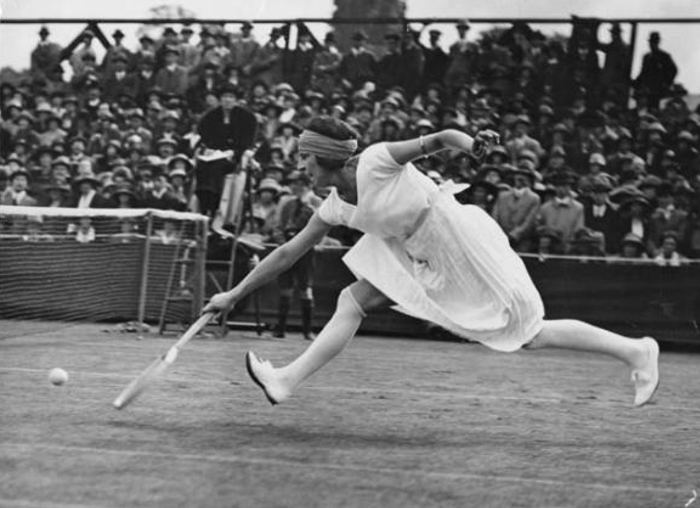 If you'd like my help to sell your home more effectively, please answer a few short questions here and if I think I can help you, I'll be in touch.