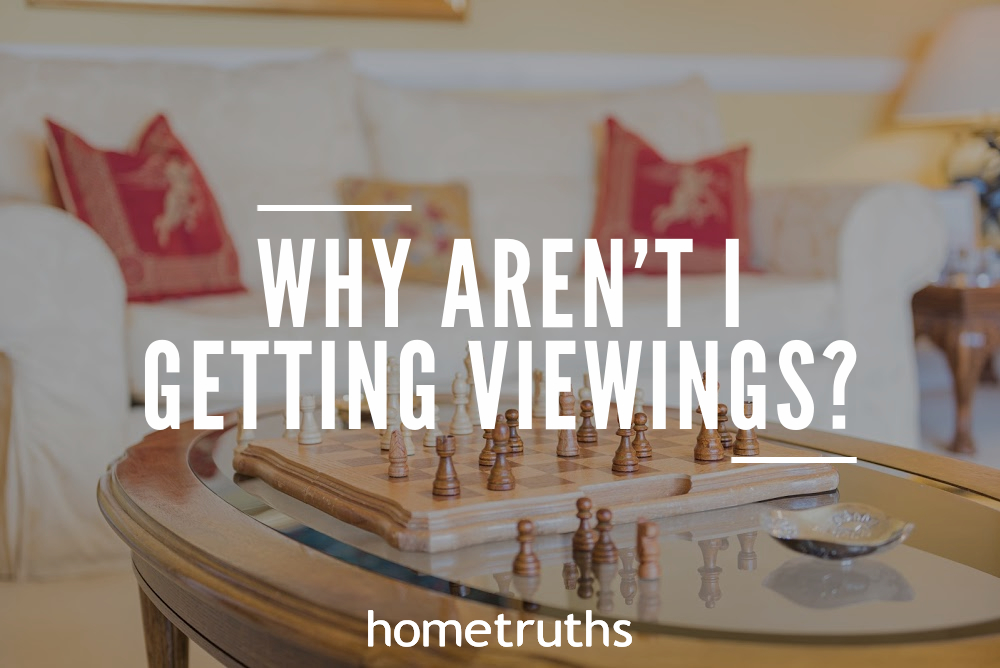 It's very frustrating when you aren't getting viewings. I spoke to a lady this week who has only had one viewing in three years! Much more common is for sellers to contact us when they haven't had a viewing for a month or two.  It's normal for you to get an initial flurry of viewings in the first few weeks on the market, and for that interest to wane a little as the weeks and months progress. But what can you do when viewings peter out altogether? You know what your agent will advise – if he hasn't already. "Drop the price" he'll tell you. So what else can you do to revive interest, other than dropping your asking price?
1. Ask for your Rightmove Property Performance Report – this shows how many searches online your property is appearing in, and crucially, what percentage of those buyers are clicking on your property to find out more. The national average percentage – called your CTR – is currently around 5%. To achieve higher than that, you need to have great photographs which are rotated frequently, and a short but snappy headline. Have your agent make some changes, then check your CTR again to see if there's an improvement. Check your photographs to see if they're becoming dated. They shouldn't be more than a season behind.  So if yours are still showing daffodils, it's time for a refresh. Ask your agent to arrange for new foliage shots – that is, new outside photographs showing the current state of the garden and any greenery – and make sure that these are displayed at least online.
2. Revisit your property brochure description. Firstly, draw up a profile of the kind of person you think is most likely to buy your home. Age, status, motivation for moving, and so on. Then write down a list of adjectives about your house that you think would most appeal to these target buyers. Look at your property description – does it need rewriting to incorporate these key words?
3. Commission a home stager. Often for less than £200 a professional home stager will look at your home with a critical and unbiased eye, and advise you on what you can do to make the most of your house: usually there is very little expenditure necessary, but small changes can make big improvements in attracting the right buyer.
When you talk to your estate agent about reviving interest in your home and encouraging viewings, make sure you are firm about the price. Tell him it's not currently up for discussion, but you are happy to consider any other activities he can suggest. You're just not going to drop your price!
If you'd like my help to sell your home more effectively, please answer a few short questions here and if I think I can help you, I'll be in touch.