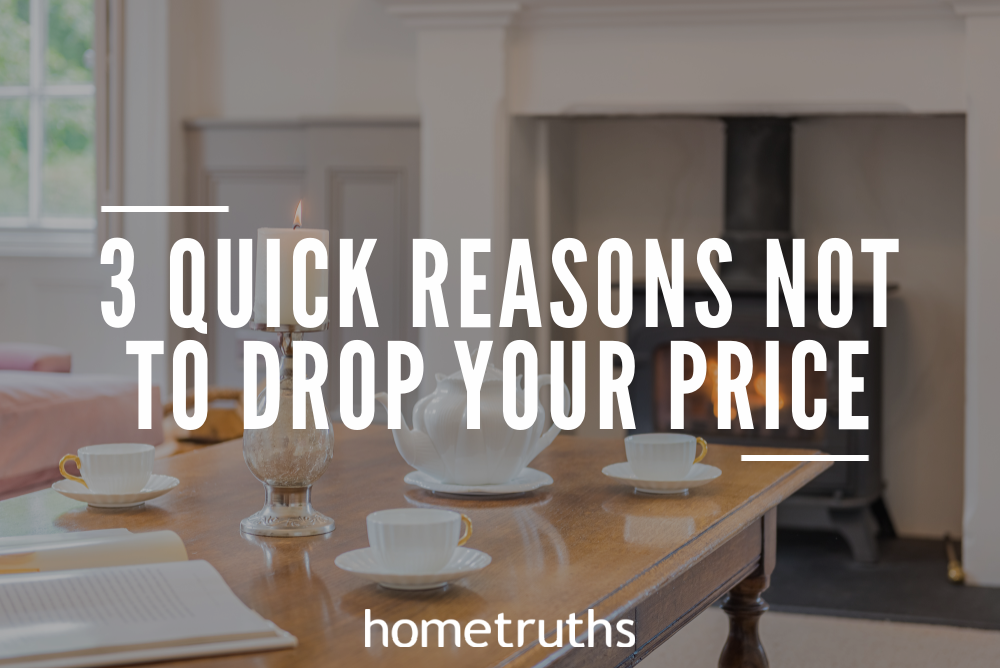 For our clients, we focus fully on achieving the highest sale price possible. Here are three reasons not to drop your asking price:
If you don't believe in your asking price, why should your buyer? Be confident your home is worth what you're asking. Your confidence will be infectious, and be transmitted to your viewers via your agents.
It's a downward spiral – where will it all end? You don't want to give it away. Make sure you sell on value, not on price.
It doesn't work! Sellers who contact us have almost always already dropped their price, sometimes several times, but they still haven't sold their homes. Who wants to buy something at a falling price?
If you'd like my help to sell your home more effectively, please answer a few short questions here and if I think I can help you, I'll be in touch.