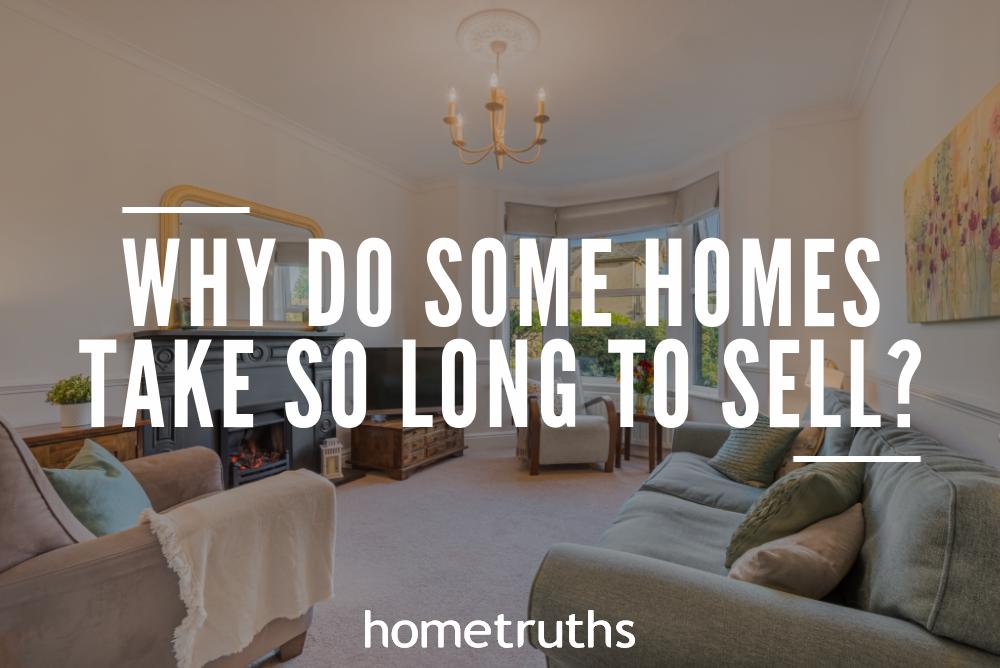 Some properties seem to stick on the market for many months and in some cases, years. The sellers may have changed their estate agent and reduced the asking price several times, but to no avail.
It's downright depressing, especially when it's your property that won't sell.
So why does it happen?
The Downward Spiral Theory
Come with me on an imaginary journey:
Imagine you work as a sales person for Dorothy Perkins and a consignment of new red sweaters arrives.
The first customer who comes through the door is treated to your best smile, and enthusiastically you persuade her to try one on. You're confident she'll like it, but she comes out of the changing room looking disappointed, saying it's not for her. Undeterred, you remain positive and offer the red sweater to each customer who comes in the store,  but customer after customer rejects it; it's not the right colour, fit, material, style. You try discounting the price, and putting the sweater in the window display, but sales are very slow.
The next day a new consignment arrives, this time of green sweaters. After your disappointment of the previous day, you abandon the red sweaters and concentrate instead on selling the green ones. You forget all about the red sweaters as there is new stock arriving every day that is much more exciting. The red sweaters languish on the shelf until months later after being discounted again and again, they all eventually sell.
What had happened to the appeal of the red sweaters? They had simply become stale. As customers saw them in the window and on the shelves month after month, the red sweaters became more and more unappealing, until when they finally did sell, it was only the price that made them attractive to buyers.
Now equate that scenario to selling your house: 
When your property first goes on the market, your estate agent starts promoting your property with enthusiasm and succeeds in generating some early viewings for you.
You're pleased that you seem to have got off to a good start.
After a few weeks, the frequency of viewings decreases, and the negotiator begins to phone you less. After a few months, the viewings have petered out altogether, and the only time you speak to your estate agent is when you phone them. Even when you do, they start murmuring about lowering your asking price.
So what has happened?
Well, three factors have come into play:
1. Firstly, the estate agent is a little embarrassed about the fact that your property has been on the market for a prolonged period of time; they have not succeeded in generating any offers for you and are now probably in some doubt about whether their original valuation was realistic. This sheepishness prevents them from initiating phone calls with you when they have nothing positive to tell you an agent will often simply stop calling.
2. Secondly, your estate agent is also reluctant to keep offering your property to buyers again and again without success.  Compare this to our Dorothy Perkins job where you stop offering the red sweater. No one likes rejection; having your offer or suggestion refused time after time is demoralising; it eventually results in the expectation of a rejection of the offer.
And the situation gets worse and worse – the longer the property remains on the market, the less the negotiators are likely to offer it to prospective buyers. Unfair, but unfortunately true.
3. The last phenomenon that occurs is the equivalent of demoting the red sweaters to a forgotten shelf; with new properties coming onto the market each week, the temptation to ignore the existing and concentrate on these new houses can be very strong.
There is a very unfortunate consequence of your property being on the market for more than a few months – your house becomes worth less money. Even worse, if you subsequently drop your asking price in an attempt to generate more interest in your house, it can actually have the opposite effect, as the perceived value of your property decreases.
This situation then degenerates as it becomes a downward spiral; because your property has been for sale for longer, so fewer viewers want to see it because it has been for sale for so long. They will inevitably ask themselves, "what's wrong with it?"
Case Study:  Stale Property.
Eddie and Sandra's beautiful period property, 'The Cedars', had been on the market for over eighteen months. To win the instruction, the valuer (from a prestige national estate agency chain) had suggested an asking price of £950,000, to which the sellers agreed.
When no offers were forthcoming in the coming months, the sellers gradually reduced the asking price in £50,000 chunks, until it was only £750,000. Only the final reduction of generated any genuine interest, and then the offers started to come in.
Eddie and Sandra eventually accepted £760,000. However, my evaluation was that The Cedars was really worth at least £825,000, but the over-exposure to the market had damaged its desirability, and therefore its value. If they had withdrawn the property from the market for two or three months, then re-launched with new marketing and a new agent, they could have achieved a higher sale price.
By entering the market at an over-inflated asking price, Eddie and Sandra cost themselves eighteen months and potentially £65,000.
Ultimately, the desirability and value of your property will always be damaged by the length of time it is exposed to the open market.
There is something very important about this factor – this downward spiral starts sooner and lasts longer if you put your house on the market at too high a price.
.Ultimately, the desirability and value of your property will always be damaged by the length of time it is exposed to the open market.
There is something very important about this factor – this downward spiral starts sooner and lasts longer if you put your house on the market at too high a price.
Act now to accelerate your sale:
Price your house to sell, not stick
Change your estate agent every two to three months
Be confident about your price; resist frequent price drops
If you'd like my help to sell your home more effectively, please answer a few short questions  here and if I think I can help you, I'll be in touch.