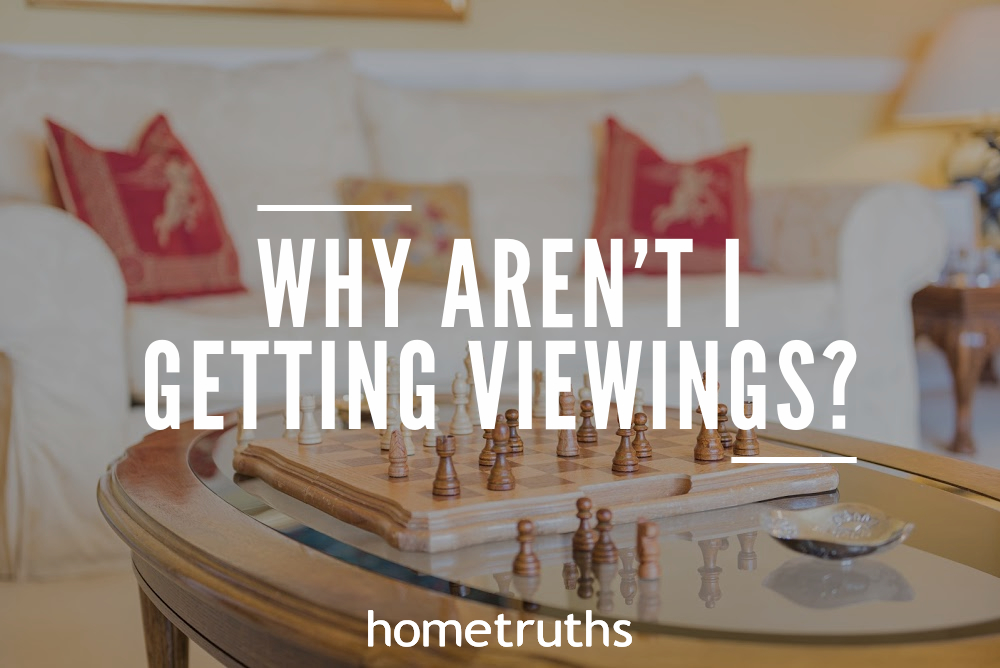 It's very frustrating when you aren't getting viewings. I spoke to a lady recently who has only had one viewing in three years! Even having your home for sale for a few months without a viewing is worrying. It's normal to get an initial flurry of viewings in the first few weeks on the market, and for that interest to wane a little as the weeks and months progress.
But what can you do when viewings peter out altogether? You know what your agent will advise – if they haven't already. "Drop the price" they will tell you. So what else can you do to revive interest, other than dropping your asking price?
Ask for your Rightmove Property Performance Report. This is data your estate agent has access to, inside the Rightmove console. If they are not using Rightmove, they will be able to access similar statistics within Zoopla, On the Market or Prime Location. Property listings with images and floorplans, that are updated regularly, have the best performance metrics on Rightmove and the other portals. The Report also shows the number of times your property listing was clicked on over the last 7, 14 or 30 days, together with a comparable against the previous period.  Additionally, this statistic can be compared against similar property listings on Rightmove, so you can see whether your property advert is competing well or not. A 'similar' listing is typically what a searcher would see alongside your property when they search on Rightmove, and therefore could be considered as your 'competition'. If your home listing is not performing or competing well, it could be a strong indicator of the reason you're not getting viewings on your house. Check your photographs – do they really show your home at its best, and are they up to date? If your outside images reflect a different season than the current one, ask your estate agent to re-photograph your house and garden. Then check your next performance report to see if your numbers have increased.
Revisit your property description

. Firstly, draw up a profile of the kind of person you think is most likely to buy your home. Age, status, motivation for moving, and so on. Then write down a list of adjectives about your house that you think would most appeal to these target buyers. Look at your property description – does it need rewriting to incorporate these key words? Your agent can help you with this. I've changed property listings in the past to better appeal to a family, or to someone looking for a change in lifestyle. Words matter, so make sure your written description best sells the primary features of your home, to the person most likely to be attracted to those features.

 Commission a home stylist. Often for less than £200 a professional home stylist will look at your home with a critical and unbiased eye and advise you on what you can do to make the most of your house: usually there is very little expenditure necessary, but small changes can make big improvements in attracting the right buyer.
Final thoughts
When you discuss your home's saleability with your estate agent, explain that you'd like to improve the presentation and the marketing, before considering a price drop. Until those two elements of your home's saleability are as good as they can be, you won't be able to eliminate the possible reasons for the lack of viewings.
Happy selling!
If you'd like my help to sell your home more effectively, please answer a few short questions here and if I think I can help you, I'll be in touch.