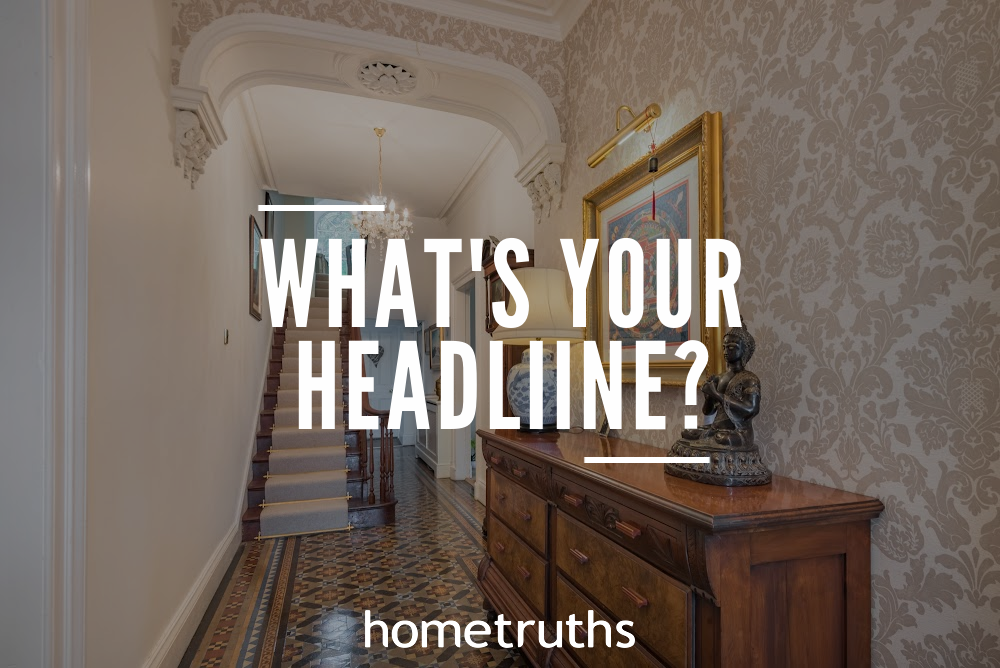 Is your house for sale?  Log on to Rightmove and enter your area in the search box. When your property appears in the list, what does your summary say? Is it a wordy description full of agent-speak, or a snappy attention-grabbing headline? Compare it with your competitors in the list. Does yours stand out?
Check out these examples:

Lovely description, whilst wordy, it includes a real sense of rural lifestyle: "the odd baa from the sheep". Lovely.

Compare the last description with this one: full of agent-speak – "versatile living accommodation" – and the elipses indicates it's just a cut and paste job from the main description. Very lazy.

Ouch! Capitals are rude and very shouty – DON'T USE THEM! This ad stands out for all the wrong reasons.

Ok, I know I said no capitals, but here's an example of how they can work. Great prose: "a chance to own a truly historic home", and a great strapline – "You can't top this". Add a great dusk photograph, and you have a beautifully atmospheric listing. Just begs to be clicked on!
If you'd like my help to sell your home more effectively, please answer a few short questions here and if I think I can help you, I'll be in touch.