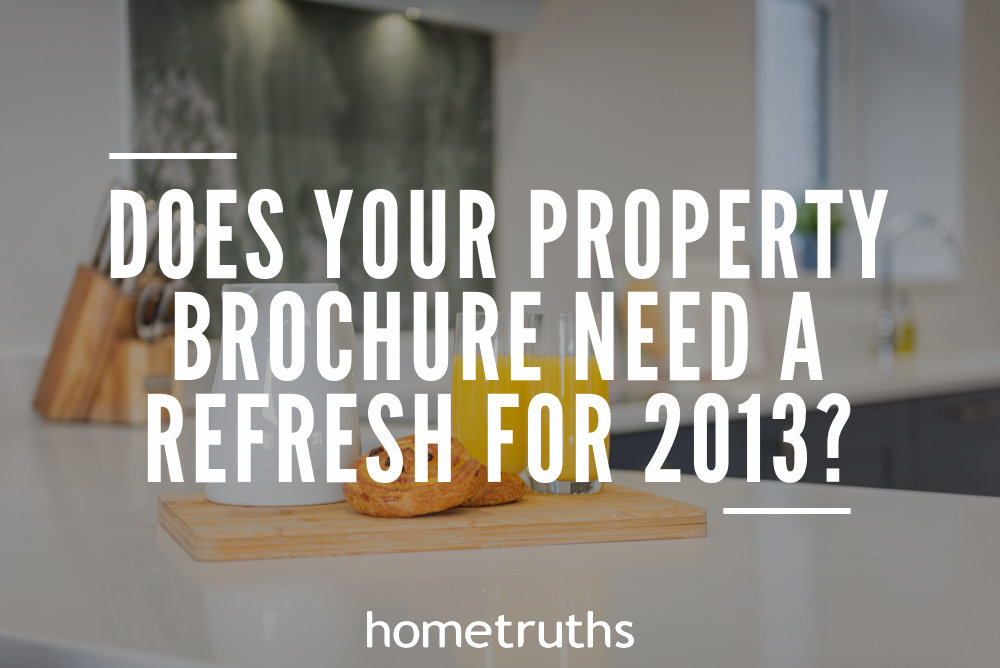 When it comes to a property brochure for your home, you shouldn't settle for anything but the crème de la crème. Your brochure is an essential tool that viewers will use to get a feel of the lifestyle they can achieve in their potential future abode. Most individuals read up on travel destinations prior to booking, and a property brochure is the same; it provides the essential and inspiring information, and makes your home look beautiful for anyone 'planning' a visit.
What if your brochure isn't working for you though, or – even worse – what if you don't have one?! As you can read from this previous post, some agents don't believe in brochures. Some don't create one, and your online advert for your home on Rightmove will simply link to the agent's website. Something printed off the agents printer in a flimsy folder with dark photos and copied text, isn't a brochure either. To a buyer, this indicates lack of care and attention, which they will also attribute to your home.
A brochure sells the lifestyle of your home, its quality and everything that makes it wonderful. You can print it, save it to your phone and email it around to show to family and friends. It gets people excited, and makes them want to view your home even more. It should contain beautifully presented and professional images, floorplans to dazzle and emotive text to describe each detail of the home you have loved. It is there to sell your home.
If you want to refresh your home selling strategies this year, the brochure is the place to start. If your inspirational brochure sits amid a pile of monotonous brochures, yours will be the one the buyer chooses. Be proud of your home, and create a brochure that shines.
If you are now looking at your brochure and wondering if it would meet the HomeTruths' grade, give us a call, and we'll tell you!
If you'd like my help to sell your home more effectively, please answer a few short questions here and if I think I can help you, I'll be in touch.