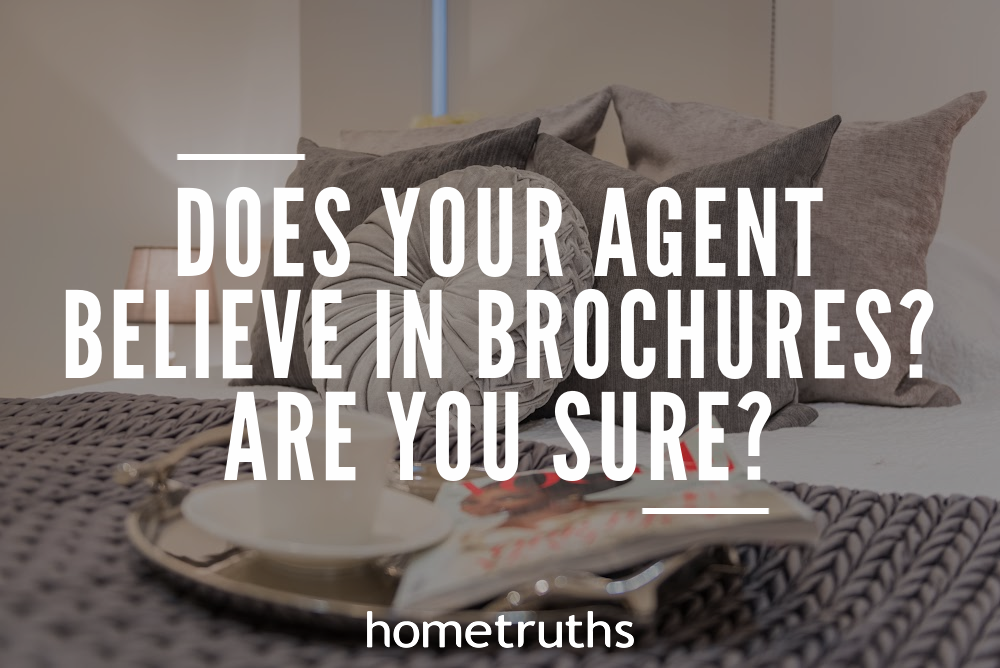 For those of you that have been reading my blog for a while, you'll know that the subject of property brochures is close to my heart, and one that I really feel passionate about. I believe wholeheartedly that a beautiful brochure with expert photography and well-written and enthusiastic descriptions can add thousands, and even tens of thousands, of pounds to a house.
However, some agents (in fact most of them) don't believe in brochures, or so they say. They tell me "but it's the 21st century", "no one wants hard copy brochures any more" and even "we're trying to be eco-friendly". Without going into my opinions on these particular objections (and believe me, I have a long list of answers) in this post, I am only going to ask you to consider one question: is he telling the truth?
Think back to when he first came round to give you his expert market appraisal. I'm sure he showed you some comparable properties, explained his commission rate, and talked you through the contract. Did he also leave you behind some company information? Perhaps in the form of a glossy folder or brochure? Aha! Not so 21st century eco-friendly after all then. Thought not.
If you'd like my help to sell your home more effectively, please answer a few short questions here and if I think I can help you, I'll be in touch.