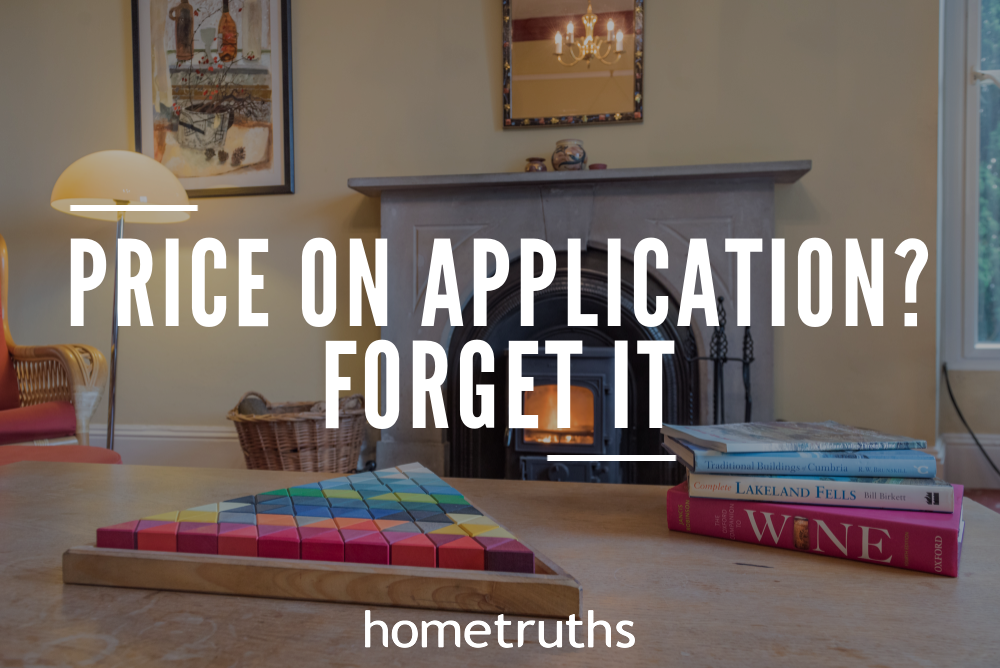 "Price on application" is a tag applied to some properties on the market, the price of which, for one reason or another, the agent or owner wants to keep secret. The theory is that an interested buyer will make the effort to call the agent, to find out the price, and even then, agents can prove to be cagey, to say the least.
So what is POA all about, why are some properties marketed this way, and most importantly, does it work?
A price can be kept secret for a number of reasons: the owner could have requested it, perhaps to keep this information from his neighbours or family; he could be a celebrity, and value his privacy generally, so this is just a natural extension of his cautiousness. There is usually only one reason for an agent to choose to market a house at POA: if he has absolutely no idea what it's worth. He doesn't want to commit himself to an asking price, so by marking the property without a price, in essence, he may hope to generate enquiries to help him gauge the likely interest and so determine a suitable asking price.
But – and it is a big but – if this property is marketed on the internet, POA doesn't work! Once upon a time when the internet was just a baby (and so were most of today's agents) an agent could make up an asking price on the spot when challenged by a buyer. These days, nothing is secret thanks to the internet. You see, when a property is uploaded to a property portal, POA is merely the descriptor; an asking price has to be selected. Therefore, all a buyer needs to do is to enter a wide search, in terms of asking prices and area, and the so-called secretly-priced property will magically appear in the slot allocated by the uploaded asking price.
Let me give you an example: if I enter 'Reigate' into Rightmove, with no upper price limit, I may get a list of properties with a POA property right at the top, with no way of knowing its real asking price. If however, I extend the area to say, 10 miles of Reigate, the POA property will then show in order and I will be able to see roughly where it sits. The reason the POA will probably show at the top of my list by the way, is that POAs tend to be in the upper price brackets, typically at more than £2.5 million.
POA is in my opinion, a little bit arrogant, misguided and it doesn't work. Can you imagine if next time you go into your local newsagent, all the stickers on the cans of Coke and the baked beans simply say 'price on application'?!
If you're a seller with a unique, hard-to-price house for sale, don't let your agent talk you into it, and if you're an agent, re-educate your client so they understand why it's such a bad idea.
If you'd like my help to sell your home more effectively, please answer a few short questions here and if I think I can help you, I'll be in touch.