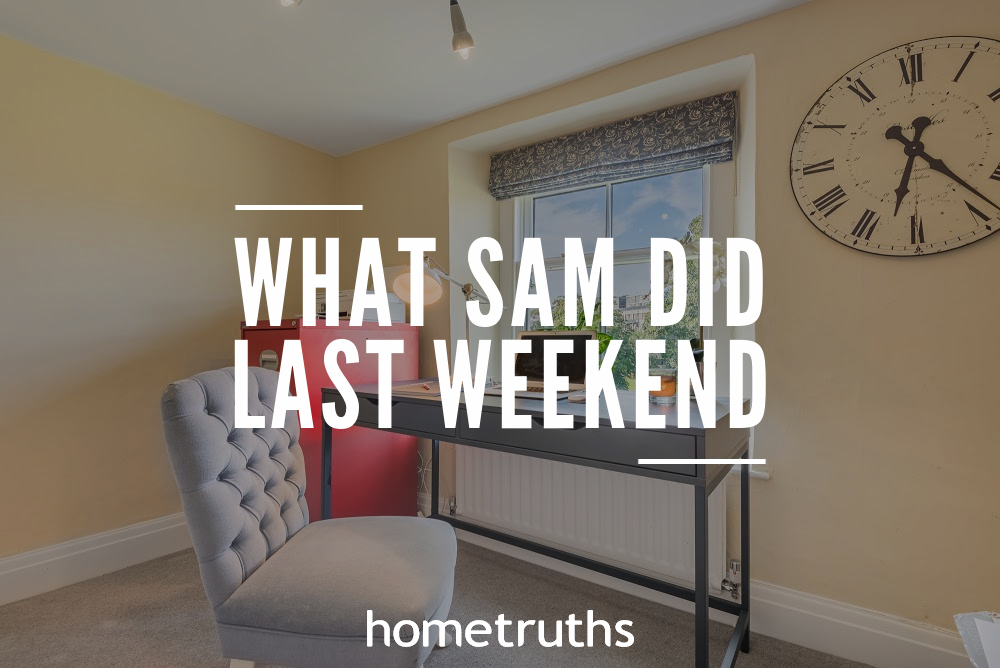 How viewings can go wrong
Last weekend, my partner and I went house hunting. We move house around every two years, so it isn't entirely unusual, but it did highlight for me (yet again) the problems faced by viewers today. Our method, like many buyers, was to compile a shortlist of properties worth considering in Rightmove, then with printed list of saved houses to hand, to drive round establishing the areas and positions of each property. If we liked the look of a house, we would call the agent and see if we could book a viewing there and then.
These are the problems we came up against:
No for sale board – it's so frustrating to be driving around an area trying to locate the house in question, when there's no for sale board to guide you. We really struggled with a cottage down an almost hidden driveway, and also one house that was almost impossible to discern from the photograph. Which brings me onto the next issue:
The front photograph so misleading you don't recognise the house – this was the case on several occasions. One particular house was completely unrecognisable from the main photograph and we are still none the wiser as to whether we actually found it. On two other occasions we just gave up and drove off, frustrated at not being able to find it.
No address given – in these days of sat nav and smart phones, finding properties should be so much easier, but estate agents need to accept that we need a property address to start with! I know that they are worried other agents will try to poach their clients if the address is too evident, but surely this is less of a problem than genuine buyers not being able to find it?
The estate agent doesn't call you back in time – one house we quite liked had a for sale board outside, so I called the agent to see if we could view sometime the same day. This was around 11am on a Saturday, so I figured my chances we good. However, a call answering service took my message, and the agent didn't return my call until 5pm, by which time we were ready to call it a day. Given that she would then have to take my details, and call the vendor, a same day viewing was by then impractical.
The estate agent can't give you directions – because there was no sale board for the cottage we were trying to locate, which ended up being down a ¼ mile long track, and through a farmyard, I called the agent to ask for directions. She then had to put me on hold for ages whilst she went to locate the property details, then read the directions out to me. However, as neither she nor we were familiar with the area, we were actually coming from a different direction, and so ended up impossibly off course for several miles. Had she had a map to hand, or someone who knew the area to advise us, we could have been spared this unnecessary and annoying detour.
The seller doesn't let you view on spec – when we finally found the cottage (almost thwarted yet again by the similarity of its name to another cottage a mile away) the owner happened to be outside in the garden, and greeted us in a friendly manner. After telling her that we were interested in her house, and pointing out how far we'd come, I asked her if we could possibly view. "Oh no", she protested, "it's in a right old mess. I'd need to tidy up for you". I later learned that her cottage had been for sale for almost 9 months: is it any wonder when she deters potential buyers in this way? Why not just make sure the house is ready for viewings, even if just at weekends, for spontaneous viewers like us. I'm sure we're not unique.
This is a difficult market for sellers, there are no two ways about it. Demand is low, mortgages are hard to get, and many of us are choosing just to stay where we are. So if a genuine buyer in a good position (we're in rented accommodation until we find the right house) happens to show an interest, the agent and seller both need to do all they can to keep them interested and facilitate a viewing. All the barriers that were put in our way this weekend did the opposite; they left us feeling undervalued and frustrated. In fact, out of the 20+ potential properties we had on our list, we only viewed one, and that's because someone we asked directions of just happened to be the seller's daughter-in-law, and she and her husband couldn't have been more eager to accommodate us.
If you are trying to sell your home, make it easy for your buyers:
Have a for sale board, and if your home is very rural, two or three with arrows and your house name
Make sure your main photograph online is the front of your house
If the directions on your property listing aren't comprehensive, write them yourself, one from each direction
Have the full address listed online
Make sure your home is ready for viewings at all times, and especially weekends
If you see a potential buyer loitering outside your house, invite them in!
Otherwise, your buyer is doing all the work, just like we did. Given that we know statistically, at least 12 – 15 potential buyers will drive past your house for each viewing booked, make sure you and your agent are being as encouraging and accommodating as possible.
We haven't bought yet, obviously, but when we eventually do, you can bet it will be a house where the agent and the seller both made us feel special by making it as easy as possible for us to buy the house.
If you'd like my help to sell your home more effectively, please answer a few short questions here and if I think I can help you, I'll be in touch.