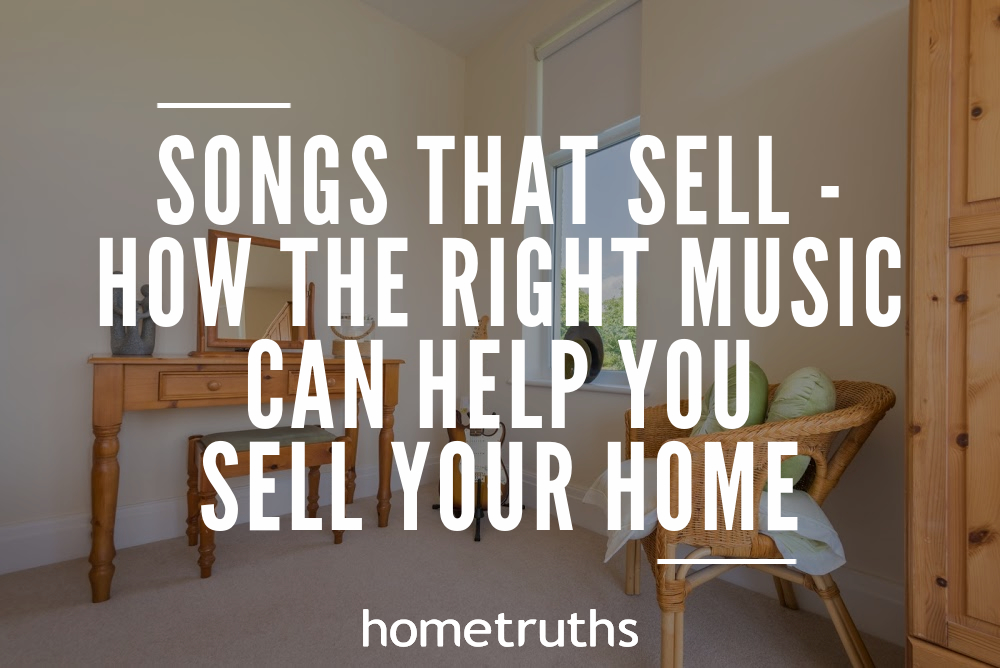 Playing music to put someone in the mood for buying isn't new.  Retailers use it, hotels and even hairdressers employ background music to influence our behaviour. It can be quite literal: fast music makes us move quicker, and slower tunes help us relax, and browse.  Music can be a very powerful sales tool.
Music can also help us to make an emotional connection.  You only have to catch a few bars of a song you haven't heard in years and you are instantly transported back to a place and time when it was embedded into your memory.
How do we use music to sell our home to a viewer? 
Firstly, make sure the music fits not just your home, but the person viewing it.  If you've been reading my blog for a while, you'll know how important it is to understand your buyer.  If you can determine the most likely person to buy your home, you'll know the best type of music to play.
Keeping the music choices relatively neutral, but fitting, here are some of my suggestions:
First-time buyers – Ed Sheeran, Bruno Mars
30-45 year old upsizers – David Gray, Adele, James Blunt
45-60 year old downsizers – Michael Buble, Luther Vandross
Retirees – Tony Bennett, Perry Como, Nina Simone
Secondly, make sure the music itself is down-tempo, and played at a discreet and relaxing volume.  You're trying to put your viewer at ease, not force them to shout!
Next, choose the music to suit the season.  Some songs are naturally more sunny, while some feel cosier for wintry evenings.
Lastly, plan ahead and make sure it doesn't run out during the viewing.  A CD is usually around an hour long, so put it on repeat, or use an iPod to play it through, perhaps creating a longer playlist.
Music can be your best friend when you're selling your house. Use it to set the mood, connect with your viewer, and create the perfect browsing atmosphere for your home, and you might just have an offer before the fat lady sings.
If you'd like my help to sell your home more effectively, please answer a few short questions here and if I think I can help you, I'll be in touch.