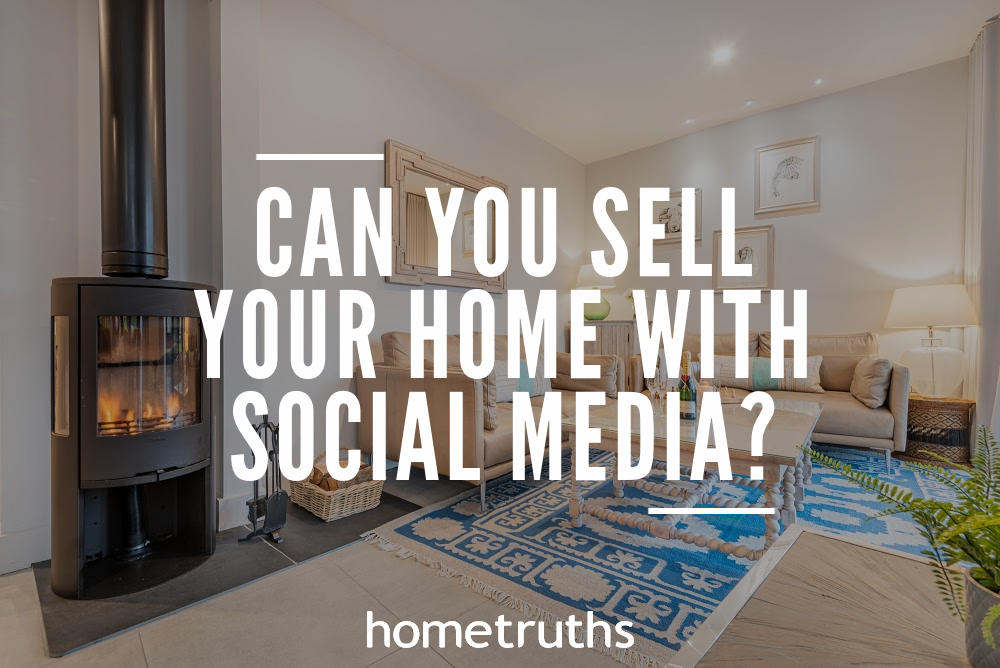 These days, 93% of property searches begin online. But 'online' means the property portals – Rightmove, Zoopla, On the Market and Primelocation. Not Facebook, Instagram, Twitter, and the other social media platforms. At least, not yet….
You see, the issue isn't the capability of social media to advertise a property – every platform could carry a very credible property marketing campaign, in fact. No, the barrier to using social media to sell your property, is that buyers aren't looking there… yet.
UK buyers simply go to one or more of the four main property 'databases' (aka portals) to find their next home. If they went to Facebook, for example, where would they start in their property search?  No – the way to sell your property using the might of social media, is to use it for one very important task – to drive buyers to your Rightmove (or other portal) advert.
Although it's almost always the job of an estate agent to market your home, promoting your property on social media is something you can do yourself, giving you the best possible chance of promoting your home to the widest possible audience. If you're remotely socially-savvy, there are some steps you can take to showcase your property advert, encourage clicks, and potentially get more viewings – especially from those buyers who have a search criteria that doesn't match your home. After all, a 'wild' card' property is often the winner on tv property shows!
Here are the top four social platforms on which to promote your Rightmove (or other portal) link:
However, you decide to promote your beautiful home for sale, have fun and experiment with it. Showing some personality and injecting its individuality into your advert will help it go further, faster.
Happy selling!
If you'd like my help to sell your home more effectively, please answer a few short questions here and if I think I can help you, I'll be in touch.
Sam