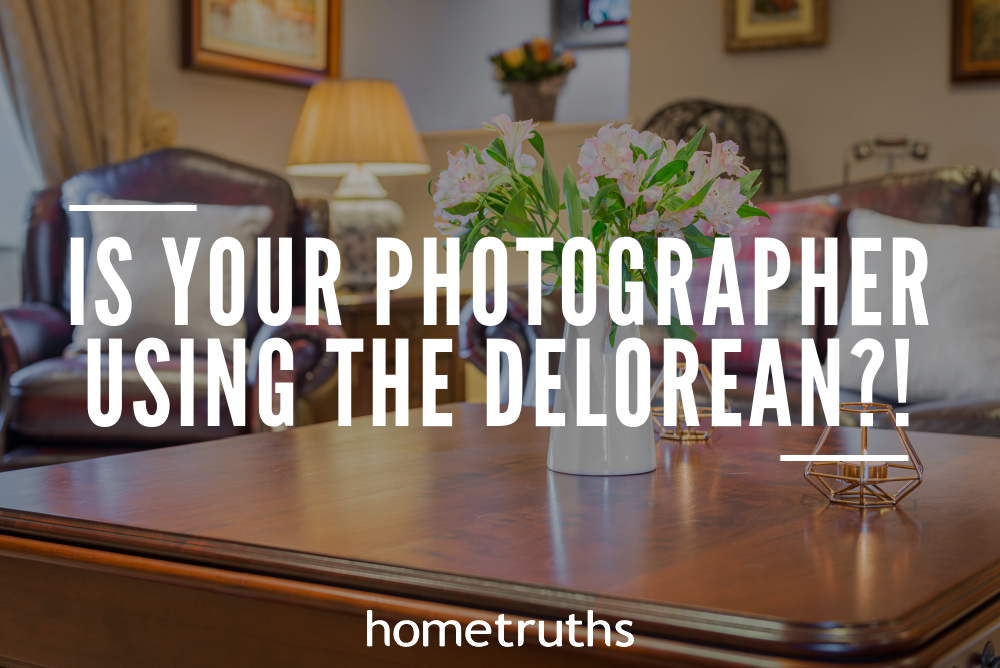 Ahh the Delorean…a timeless classic car that graced our screens in the 80s. But we aren't here to talk about movies. The car however, is important to the point I want to relay; with its time travelling abilities, it would be perfect for jumping back a few months to show buyers what your house looks like in winter or autumn…but that isn't what buyers want, and it certainly isn't what works. Unfortunately though, that is what a lot of prospective buyers are being presented with online: a house stuck in seasons past.
Why should your photography not show signs of the seasons? Read on…
Dated – As soon as your photography is taken for your home and placed online, it enters into a time portal. While those spring flowers look so picturesque against the backdrop of your home, within a few weeks those flowers will be out of season, and your home is instantly dated. The snow too – while lovely, no one wants to see the white stuff on your property portfolio. It masks your property exterior, and in the swing of summer will be an instant put off.
Length of time on the market – In the same topic, your dated photography is an immediate indication of how long your home has sat on the market. If you're in the depths of a hot summer and outside your home sits Mr Frosty, this suggests your home has been on the market for a fair few months.  Do you want buyers to know this, or keep it under wraps?
Look at your photography, are there any seasonal signs in sight? A trawl through Rightmove will find you dozens of homes buried under snow. Talk to your agent about redoing the photography to make it more current, and point them in our direction if they question why!
If you'd like my help to sell your home more effectively, please answer a few short questions here and if I think I can help you, I'll be in touch.