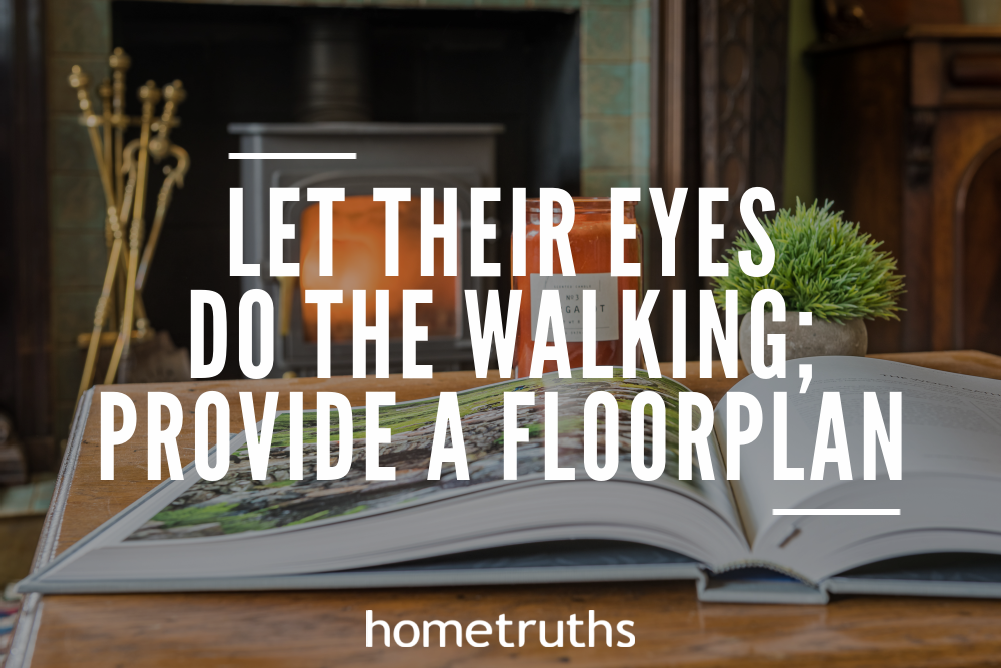 In this day and age when there is a multitude of properties to choose from in estate agent windows and on property websites, a floorplan can really make or a break a decision to view a property. People like to see how a house is laid out, and a floorplan does this for them before they have even stepped in the door. Surprisingly though, floorplans are still overlooked by some sellers and agents, with some only being available on request. In other instances, floorplans are uploaded to a properties portfolio online, but can be too small to view or the zoom function doesn't work. If this is the case, it might as well be hidden altogether.
So why are floorplans so important? Use our points below to assess how beneficial a floorplan would undoubtedly be when selling your home.
Size – A floorplan enables a buyer to see how big a place is. It is also useful to include measurements too, to ensure you're providing accurate information. This can let someone assess where their furniture will fit, and how they could display everything in their new home. A floorplan doesn't miss anything out, leaving no room for error or deception.
Usage – Buyers like to see how the house is laid out, and consequently if the layout will work for them. If parents desire their bedroom to be close to their children, a floorplan could make up their decision to make a viewing. Floorplans show the flow of how a house works. If it doesn't work for someone, it isn't worth wasting your time and theirs by coming to see it.
After a viewing – If someone does decide to come and view your property, a floorplan can be very useful afterwards to remember where everything was and to help a buyer further their decision. It is a helpful tool for discussion alongside images, for couples and families to talk about their potential future home.
If you're selling your home, ensure that a floorplan is available to your viewers. Make sure that this is both available in the agent's office, as well as online for download via any property websites that your agent may use. Talk to your agent to make sure it is clear and works correctly. It could just help sell your property!
If you'd like my help to sell your home more effectively, please answer a few short questions here and if I think I can help you, I'll be in touch.