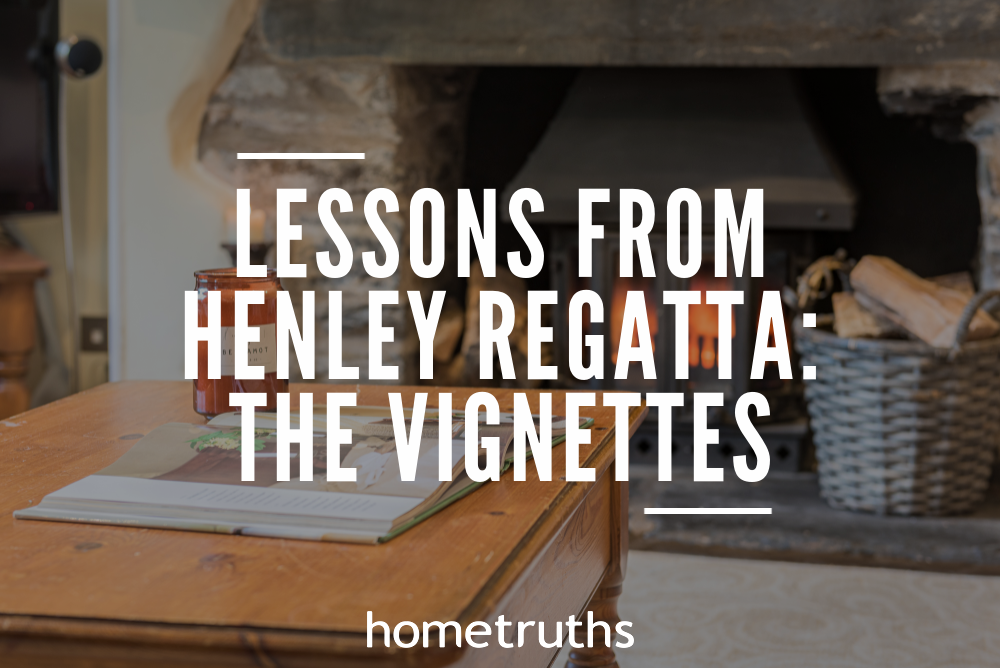 My second blog post on the Henley Regatta is on the subject of 'vignettes'. What exactly are these and how do they relate to selling houses? Well the dictionary describes a vignette as "A short story that presents a scene or paints a picture." The key word here is 'story'. What's your home's story?  Where has it come from, and where is it now? What is your home's personality? Kindly, warm and cosy, or else sophisticated, elegant and poised?
Let's look at the Regatta. The vignettes below all tell a story. The man with the chirpy boater and the characterful beard; I bet he's a really interesting person, full of wisdom and twinkly eyes. If he were a house, he'd be a thatched cottage with big chunky beams and a flagstone floor. Or the couple with the ice-creams. If they were a home, it would be a good solid village house, extended several times over the years and full of family laughter and memories.
What's your story?  What is your home's personality? I once helped sell a house in the Cotswolds that had been on the market for over two years.  Its owners had come from London, and the house 'felt London' with dark coloured hallway, large bold abstract prints, and ethnic ornaments and rugs.  This kind of styling was completely alien for the Cotswold buyer, who was looking for a life that would include village fetes, long dog walks and longer pub lunches, and a large glass of Merlot in front of a roaring log fire. Not exactly a London life. I helped them understand their buyers, and give them the clues that they were looking for. Out went the prints, rugs and ornaments, and in came the muddy Hunters, vases of hand-picked flowers and big soft throws. The comfortable Cotswold life was snapped up immediately at the asking price for the first buyers that walked through the door.
And where had these buyers come from? London of course!
If you'd like my help to sell your home more effectively, please answer a few short questions here and if I think I can help you, I'll be in touch.