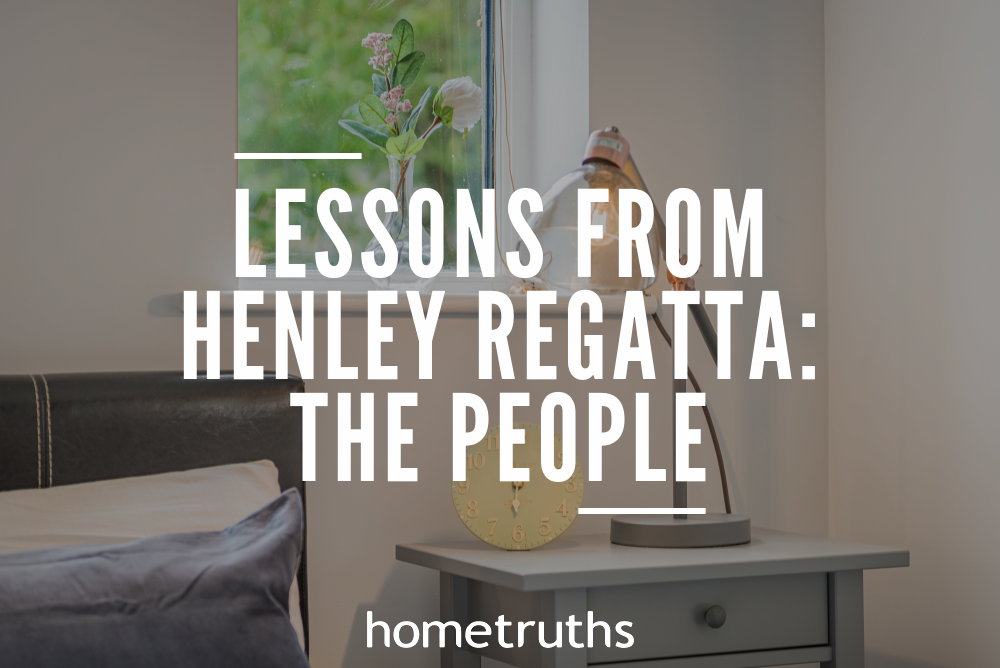 People watching – what a terrific pastime it is! I'm a very visual person, with a background as a professional photographer, so I really enjoyed all the outfits, hairstyles, personalities and characters that Henley Regatta had to offer. Boaters, blazers and wedding-type hats were the order of the day, and some attendees were more creative than others!
What's today's lesson then? I suppose it is to be observant! When your viewers arrive, notice what they are wearing, how they carry themselves, and their gestures and try to deduce from their appearance what kind of buyer they are. Are they down-to-earth, jeans and trainers types? Focus on the garden, the garage and the practical elements of your home. If the lady turns up wearing high heels and perfectly groomed, then she will appreciate any touches of luxury and sophistication your home has to offer. Make sure you give her the best chair, and offer her a cup of tea made in a teapot and served in a cup and saucer. These are all little touches, but little touches all add up to become a buying motivation.  Make the effort and see what happens!
If you'd like my help to sell your home more effectively, please answer a few short questions here and if I think I can help you, I'll be in touch.