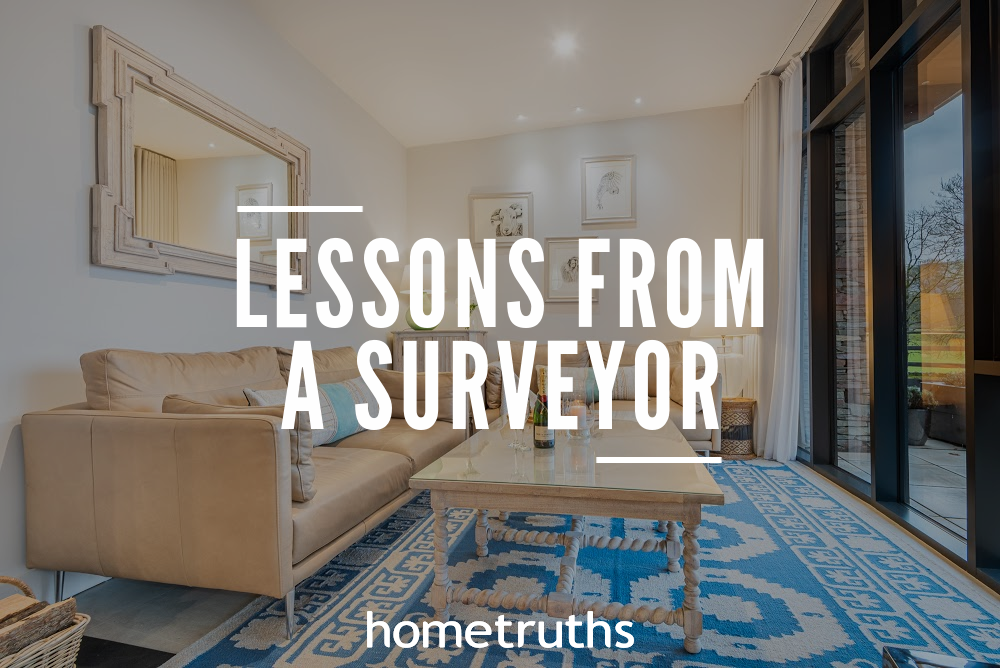 This special guest post comes to us from Andy Jones (FRICS), a practicing Chartered Building Surveyor tells it like it is!
Hi, I'm Andy, and I'm here to share with you my thoughts on how you can sell your home more effectively – which really means quicker, and for more!
If you really want to speed up the sale process after the buyer has made an offer and you have accepted it, there are some simple but effective steps you can take to make sure your buyer sticks around. First lesson is – make the buyer's surveyor happy. Do not complain the surveyor has caused you delay if you haven't got your act together.
How to make it easy for the surveyor: we surveyors like an easy life just as much as anyone does. Access all areas is the order of the day, so get your teenage son or daughter or lover out of bed, clear the way to loft hatches, unscrew them or unstick them; just don't be awkward – instead, do all you can to help us do our jobs. Be willing to move furniture, clear the way to floor traps, take the dog out of the way, and clear the lawns and paths of doggy do so it doesn't get trodden into your house! Have the keys available for windows, doors and garage and find that remote door control before the visit, to saving you rummaging around during.
If we don't get access to any particular area, we have to mark this down in our report, which could lead to buyer's doubt, which often leads to reduced purchase price offer to cover that risk.
Get copies of the following together and place them on the breakfast bar so the surveyor can study them, while you put the kettle on (please).
Certificates. We love them, the more the better. They give us confidence in the history of the property. These could include c

urrent Electrical Test Certificate, 

Gas Safety Certificate, 

Building Regulation Completion Certificate and plans for those extensions and alterations and loft conversion.

Planning Permission Notice

Energy Performance Certificate

Guarantees. Now we are in surveyor's and buyer's heaven! For example, 

replacement windows and doors, boiler and central heating, timber and damp treatments, get the idea?
If you have something to hide, perhaps your DIY-mad partner never did get Building Regulation approval for that dodgy loft conversion, you need to be prepared for delays while you and your solicitor frantically try to regularise matters. Be warned – competent surveyors are inquisitive and very very thorough.
Putting your house in order before marketing applies equally to the paperwork as it does to decorations and repairs. Oh, and we are partial to a nice, buttered scone……
Follow Andy on Twitter @JonesCoRICS, or read his blog here – never dull but always useful tips and advice.
From Andy and me, happy selling!
If you'd like my help to sell your home more effectively, please answer a few short questions here and if I think I can help you, I'll be in touch.