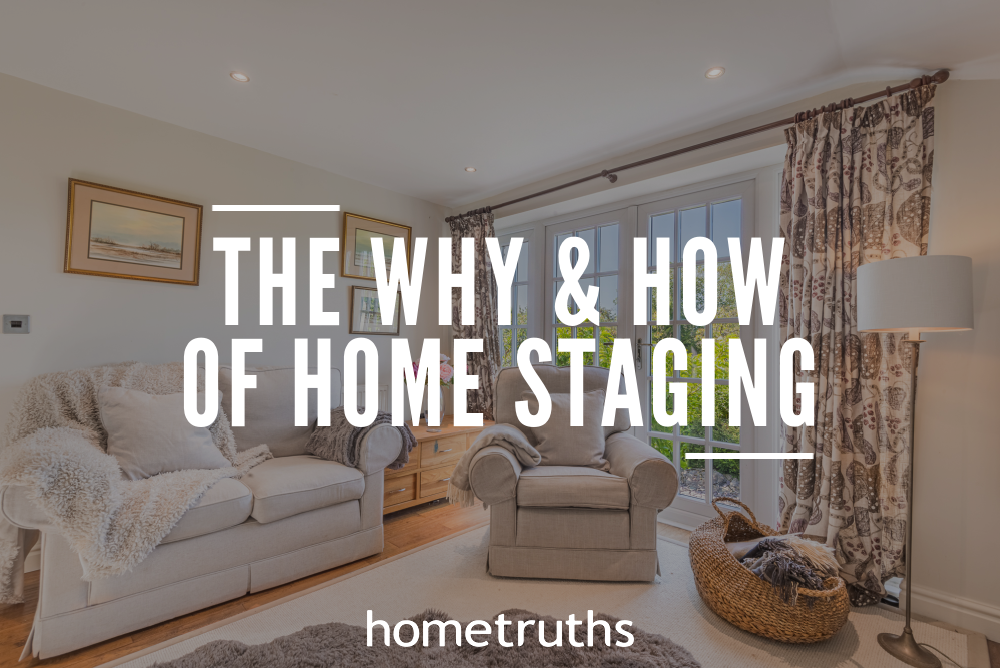 Selling a property isn't just about selling bricks and mortar. It's selling the idea of a life within those walls. Presenting a house as a home that's 'lived in', which a potential buyer can buy into and picture themselves in.
This is where home staging is important.
It's easy to think of home staging as a quick dust and tidy round your house before someone comes for a viewing – and who doesn't love a clean and tidy home? But if you really want to maximise the selling potential of your house, there are other things that many property experts will recommend keeping in mind.
Catching a buyer's eye
Staging helps to highlight the key features of a property and allows a potential buyer to see what they would be buying. It also makes it easier for estate agents to discuss the most attractive (and sellable) features of your property.
Tim Wright, Product Director at KeyAGENT says: "Thoughtful home staging is one of the key differentiators between a property that everyone ignores and one that seemingly sells itself.
"We define a successfully staged home as one that's decluttered, while still promoting the character of the house," he adds. "It's a fine balance, but when it's struck, the house sells quicker, and often for a higher price."
Staging isn't just useful for people viewing your home in person too. Many look online at property listings first, so it's advisable to make your home stand out on the screen.
Home staging you can do
There are experts who can help with staging your home, which can be an option if you're struggling to interest buyers.
But what if you're on a tight budget? These top tips can help:
Get rid of clutter – the key to staging is to make sure anything that isn't necessary to a room is hidden away. This makes a space look bigger and easier for a buyer to envisage living in.
Let in the light – A brighter home immediately feels more inviting. Open the curtains and pull back the blinds; let people see your home as somewhere for them to live.
Remove anything worn or tatty – an old rug, or scraggy cushions – anything on show that might detract from the effort you've gone to staging your home.
Paint the walls – simple, cheap redecorating, like repainting a room to appear more neutral, can help a potential buyer view your property as a blank canvas that they could put their own stamp on.
Staging also isn't just about sprucing up the inside of your property. KeyAGENT explains the outside of your home needs just as much care and attention.
Think about keeping your pathway or driveway clear and make the garden look its best. Mow the lawn and get rid of any weeds, trim the hedgerow and fix the fence. It's also advisable to remove any unnecessary clutter – store the garden tools and children's toys in the garage or shed, for instance.
Helping you move house quicker
Staging your home might seem like a mammoth task, especially if your rooms are filled with a lot of clutter – trinkets, photos and ornaments – you need to sort out and remove. But it can actually work as part of your house moving process.
It's a good idea to look at staging as a chance to get ahead of your packing, or have a clear out before you move house. You can put the belongings you want to keep into storage, or leave them with a friend or relative. That way, you've less to worry about shifting when you do move.
Having fewer belongings to move can help make you more reactive and help you to focus on speeding up the actual process of transferring ownership of your home, or conveyancing.
This is a sponsored post by Jonathan Mamczynski on the behalf of We Buy Any House the nation's trusted house buyer.
If you'd like my help to sell your home more effectively, please answer a few short questions here and if I think I can help you, I'll be in touch.