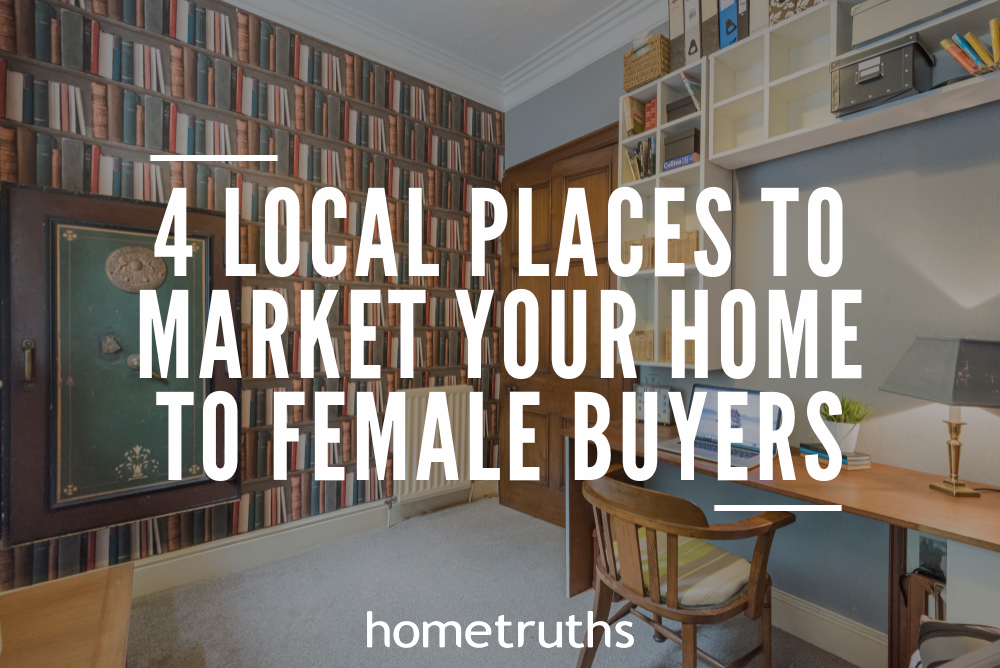 This month we're looking at how to attract female buyers to your home; they're a large segment of property buyers, and consequently you need to be marketing properly towards them as a buyer. This week we're looking at where you can be marketing your property to these potential buyers. Estate agent windows and websites aside, why don't you take your marketing a little further?
Where will women be looking, and where should you be targeting your efforts? We've put together some suggestions below. Wherever you advertise, make it stand out: talk about its best qualities, whether it is a fantastic family home, close to local schools, or has an amazing kitchen. Often local advertising isn't that expensive, and a half page advert in the local weekly paper could mean you sell your home a lot faster.
Social Media – Recently we talked about the benefits that social media offered as a place to advertise your property. This is ideal for catering towards the female market. Put together a social media profile for your home, and ask your local friends to like it and circulate it to their friends and so on. Everyone is bound to know a woman who is property hunting, and it is very likely your house will pop up in her news feed.
Supermarkets – Every supermarket has an advertisement board, and they're ideal for promoting a home. Usually free, this is a great way to put your home in to the spotlight of thousands of female buyers.
Local advertising – You know those local papers, magazines and adverts you get through the door? Women will be looking at these, and an advert about your property wouldn't go amiss.
Social/Activity Clubs – Think about where females socialise with their friends; the gym, the local yoga club, the parents crèche, a great local café in the centre of town. Wherever it is, ask if you can put up an advert about your property.
Are you following us on Facebook and Pinterest? We'd love to have you join us!
If you'd like my help to sell your home more effectively, please answer a few short questions here and if I think I can help you, I'll be in touch.