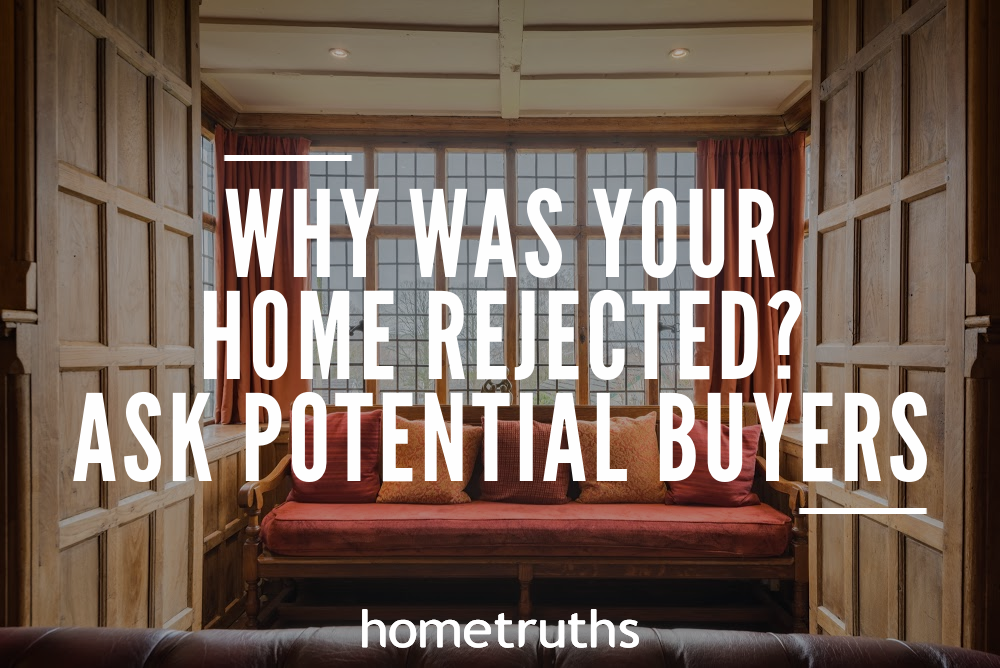 When you have a promising house viewing, it can lead to excitement. You begin to picture an imminent move, the house you want to purchase being yours, and order in some packing boxes. But then you find out later that the potential buyers didn't take it, and their smiles and gushing at the décor suddenly seem a bit false.
So why was your home rejected? If you're sensing a continuing trend, you can't stay on the same train; you need to find out what's putting people off. There could be a multitude of things, but if they're not obvious to you, you won't know what to change. So what can you do? Ask the people around you…
Ask your agent – Your agent can prove very useful after a rejected viewing. A standard response can be "They just weren't interested", but this isn't good enough. The viewer probably said this to the agent, but the agent can request more information. Ask for specifics; was it the price? The décor? Too cluttered? Whatever details you can get from the horse's mouth, are helpful for you.
Ask a friend or family member – While this option has the potential to be a little biased, you need to ask your nearest and dearest to be brutally honest with you. They may like your home, but can be useful to pick at the nitty gritty that you might just not see. Don't be offended; at the end of the day, you want to sell up and need as much helpful information as you can. Friends or family who are looking to move can be really handy too.
Ask a neighbour who recently sold – If you're quite friendly with your neighbours and your homes are pretty comparable, ask them to take a look at your home. Get them to offer any suggestions as to why they think your home might be turning people off, in comparison to their recent sale.
Ask another potential buyer – While they might not be interested in your home specifically, it is worth asking other potential buyers to have a snoop. See if your friends and family have friends who are looking to move, and if it isn't too much of an inconvenience, ask them to have a look around. This could provide a really remarkable insight into your home from another perspective.
If your home isn't shifting and the buyers are sending a reject your way, ask the people around you for their assessment of your property.
If you'd like my help to sell your home more effectively, please answer a few short questions here and if I think I can help you, I'll be in touch.