Zoopla.co.uk property news author Robin Stenson writes about a homeowner who enjoys a cuppa in the bath and who posts his home ad on YouTube, gaining thousands of hits.
A couple hoping to sell their house by less "conventional means" have made a short comedy video that's been viewed nearly 4,000 times on YouTube, and retweeted on Twitter, where the soundtrack is now available to buy for charity.
Iain Rooney, who lives in Fife with his wife Lisa and 14-month-old son Danny, started feeling anxious when after six months their home had had only one viewer. Planning to move to Pittenweem, the couple are keen to sell their four-bedroom villa, which overlooks the small town of Cellardyke in eastern Scotland.
So Mr Rooney wrote a song, and took a variety of pictures for a slideshow that presents the stone-built home and its attractive features, which include a spacious lounge, kitchen with modern fittings and his-and-hers closets. After uploading the video to YouTube, Rooney hoped a buyer would be enticed by the house's charms.
He explained to the Scotsman: "We're just trying to do something different to create a buzz. When we put the house on the market, we thought it would sell quickly but in six months we've had only one viewing. We were getting a bit demoralised, so I decided to do something about it."
This is evident in the song's chorus, which goes: We haven't sold by conventional means, so have gone for a gimmick to bring home the beans. The 'shareability' is certainly in the quirky images, which include Rooney drinking tea in the bath, a collection of wigs and the bottom half of a mannequin standing in the closet.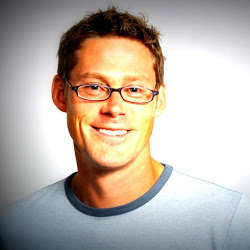 The house, which is priced at £230,000, received a lot more publicity when the video was retweeted by Ian Rankin to his 40,000 followers. What do you think? Is it desperate of droll? Watch the video and let us tell us what you think.
If you'd like my help to sell your home more effectively, please answer a few short questions here and if I think I can help you, I'll be in touch.