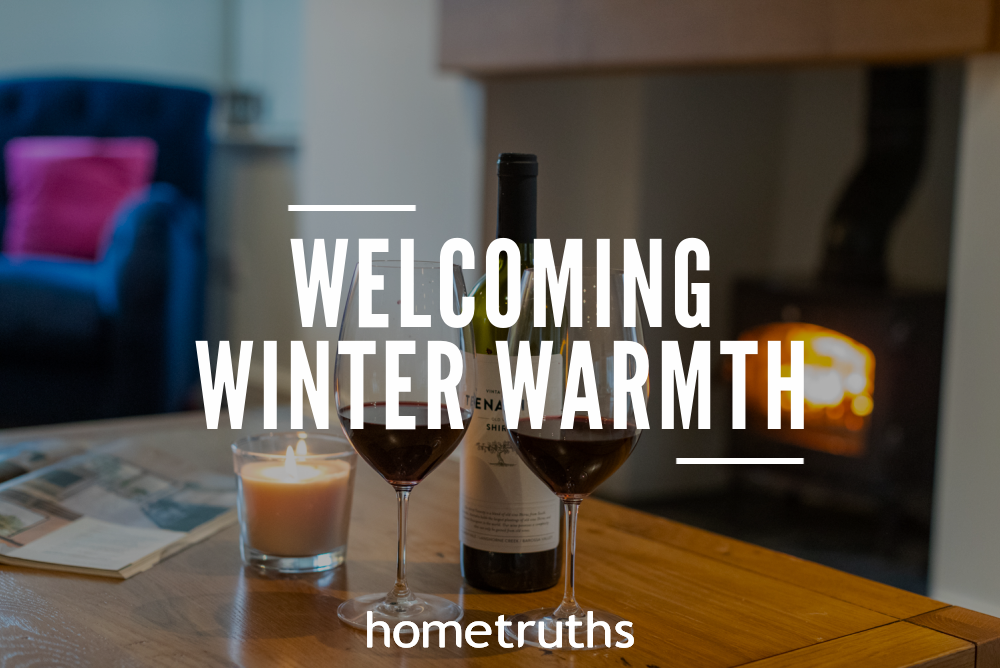 There's nothing worse than viewing a cold home at this time of year.  Unloved living rooms, draughty corners and freezing bathrooms all mean that we just can't wait to get out of there.  Not a good way to see the best in a house!
Buyers need to feel warm and welcomed.  Comfort is about temperature and safety, and visual delight is just a bonus.  Walking into a well-heated hallway, with a welcoming lamp and a smiling host will make anyone feel "at home" – and that's exactly what we as sellers need our buyers to feel!
It's not always easy, especially if you're living in a house that's too big, and perhaps therefore only using part of it; or maybe it's empty, as you've had to move out.  Certainly empty houses are often very difficult to sell, and statistics show that they can achieve up to 30% less than furnished homes.
So – what can we do to make sure that our property feels like a home?  Here's 7 steps to take to make your buyers want to move in:
Heat – keep it warm and cosy throughout your house.  The hallway is the most important area to keep at a welcoming temperature, but it's also vital to keep bedrooms – even unused ones – well heated.
Fires – if you have a real fire, light it!  There's nothing more welcoming than a lovely roaring log fire on a cold evening.  Your buyers will love it, and in turn, fall in love with your house.
Refreshments – if you're going to be present, serve hot drinks and cookies or cakes; if you're not there, leave out a really nice tea tray for your agent to serve them with.  You would do it for a special guest, so treat your buyers to the same!
Light – add atmosphere by making sure you light all the lamps you have in the house, and overhead ones wherever you need to – provided it's not too harsh a light.  I'm usually in favour of lamps in the bedrooms and living rooms, and overhead lights in all the other rooms.
Soft furnishings – make sure your home has plenty of soft, textured materials.  Velvet cushions, fluffy rugs and luxurious throws all help to add an overall feeling of luxury and warmth.  In the bathrooms, add texture with big towels and modern rugs – make sure these are newly bought for viewings though – threadbare mats or worn out towels won't do!
Colour –  take a cue from your view and make sure your home reflects the lovely seasonal colours right now.  Golds, reds, purples and burnt oranges are very cosy and flatter most homes.  Pick some accent colours and buy accessories that you can take with you, and which don't overwhelm your existing décor.
Remember the keywords here – warm and welcome – and your winter viewers could move in by spring!
If you'd like my help to sell your home more effectively, please answer a few short questions here and if I think I can help you, I'll be in touch.