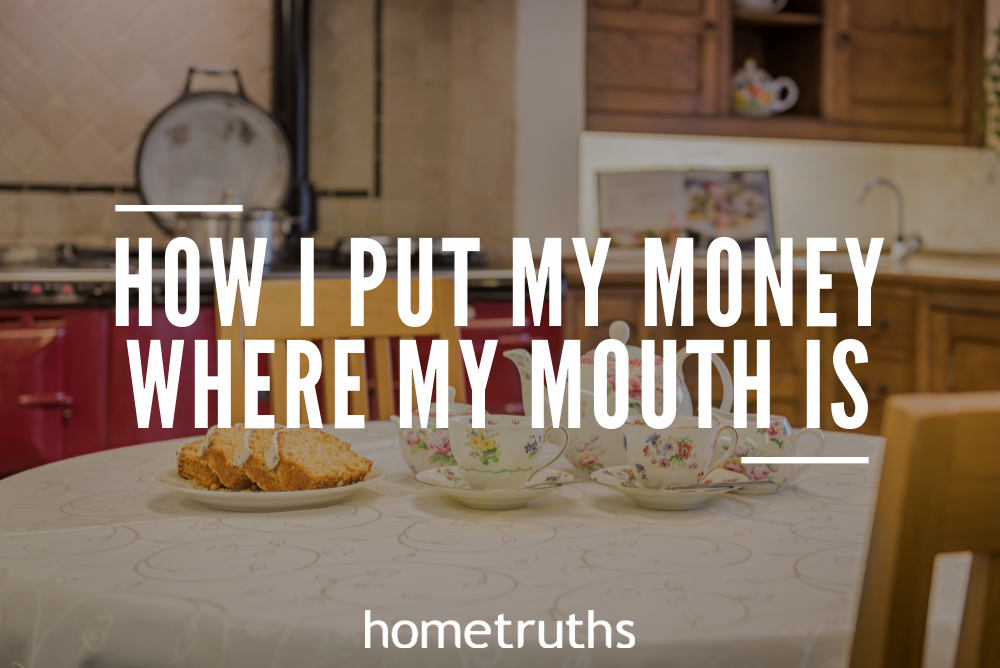 I've sold my house. Not the one I live in, but a little cottage I bought, renovated, and then because of the banking crash in 2007, I had to rent out for a few years. When the tenant moved out last year, I took my chance, and prepared it for sale. Just as I advise my clients to do, I freshened up the paintwork, washed all the soft furnishings, and bought lots of lovely accessories to stage it. Then I had professional photographs taken and I wrote a great description, specifically designed to tempt viewings. Finally, I employed a designer to put together a beautiful brochure for me, together with a logo for the cottage, to add some brand appeal.
It all looked fantastic.
So which agent would be worthy of marketing such an easy-to-sell house? I looked at the local independents: too parochial. The big nationals: too impersonal. Really, I wanted to sell it myself, but the private seller sites, like Tepilo, just aren't big enough yet. I know that buyers only look at the four big portals: Rightmove, Primelocation, FindaProperty and Zoopla – that's where I needed to be, but they don't accept private sellers.
The answer, was to use a 'virtual agent'.  If you don't know what one of these is, you might be interested in reading my previous blog post on the subject, but briefly, it's a no-frills agency that offers just enough of a service to comply with the property portals, but doesn't offer viewings, or charge a commission. In addition, they don't 'value' your home; you tell them what you want your asking price to be.
I tried several virtual agents before I found one good enough to sell my cottage; most of them don't allow you to upload your own brochure, which was none-negotiable for me, as I know how important it is. Finally I found an up and coming online agent who was just right: right attitude, right approach, right skills, right price.  (I'm not going to share with you on here who it is, but I can create for you a plan to help you sell with them, exactly as I did.)
Viewings to organise now; as I don't live near to the cottage, I found a local lady who could do the viewings for me for a small fee, and who I trained in how to prepare the cottage, and how to show it to viewers. She called me after every viewing to give me feedback straight away, which was really helpful.  No waiting for days for the agent to call with it.
This weekend, encouraged by my viewing lady, a buyer called me direct, and made an offer to me.  I was able to explain my situation, and negotiate directly with him, and we settled on a price that suited us both, which was the 95%  I was hoping for. Even better, there are no further agent fees to pay!
So what did it cost in total?  Here's my spend to date:
Staging costs                                      £ 1000
Photography                                      £   300
Brochure design                                £   240
Viewings                                             £   200
Upfront fee to virtual agent             £  199
Energy Performance Certificate     £   60
For sale board                                    £    40
Completion fee to virtual agent       £ 199
Total expenses                             £2238
I've saved a total of £2500 on agency fees, which basically has paid for me to prepare the cottage the way I wanted to, which in turn, has resulted in a much better offer than I would have received.
If you'd like my help to sell your home more effectively, please answer a few short questions here and if I think I can help you, I'll be in touch.