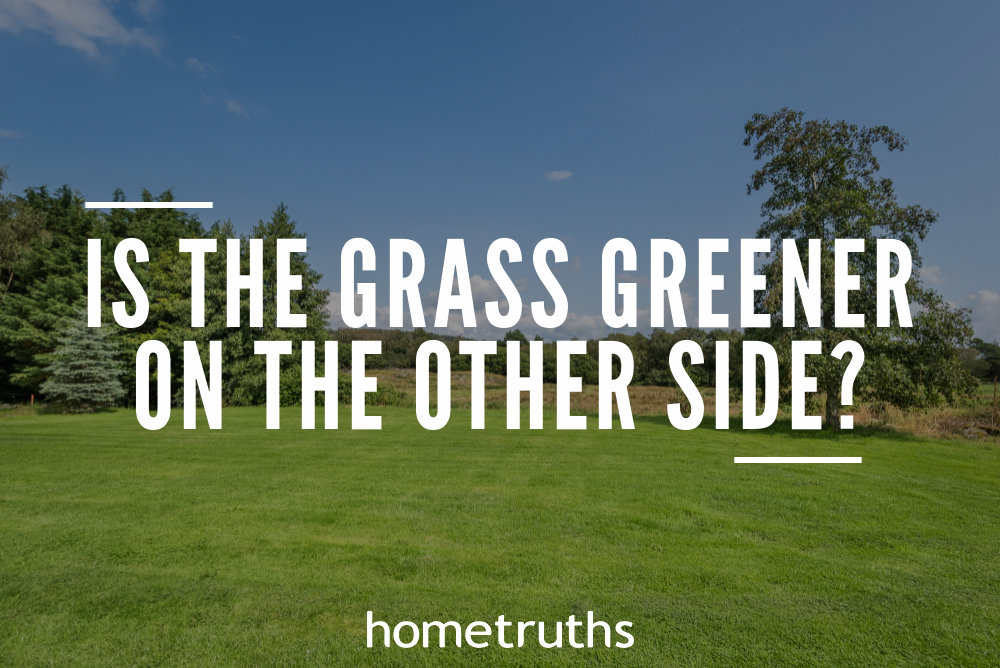 This blog post is courtesy of our lovely office manager, Hellen, who sees an awful lot of very bad photography!
I took a call from a potential client today in the office. One of our consultant's had been to see them that morning and they'd been pondering whether HomeTruths was the way forward for them but then needed some extra reassurance. This is quite a common occurrence; after all, it's a big step in what is a very emotive time. Here at HomeTruths we really don't mind if you want another ear to talk things over with, that's what we're here for.  In fact, the gentleman in question posed one of the most common queries; "is the grass greener on the other side"?
When clients contact us, most (not all, I might add, but the majority) have lost total confidence in their agent. No doubt when the agent initially met with the vendor he gave them lots of confidence. Confidence that the price was achievable, that their house would sell quickly, that they would be an open dialogue at all times regarding their sale, that they would produce a beautiful brochure and post a great advert on Rightmove, that there are people queuing up on their books to view their home. Of course he did, he wants your commission! Six months (or longer!) down the line and that confidence is waning. But how does the client know that their experience with the agent we recommend is going to be any different?
Here at HomeTruths we take the utmost care when recommending agents to sell your property. We have outstanding relationships with the agents that we use. We are confident they understand our philosophy and have the means to market your home as we would like it to be marketed. In most cases we not only know the Managers in the individual office but the Regional Director too. They're on speed dial with Sam. We meet with them regularly to check we're still on the same page. We're not formally associated with any agents, nor do we earn commission (including back handers in brown envelopes) and if they're not performing as we would wish, we don't use them any more. It's as simple as that.
In the majority of cases we also know the photographer (and in some cases his wife)!  We can tell, when a brochure lands on our doormat, whether one of our recommended photographers has taken the photos. We will only use photographers who we know of, and whose work has impressed us in the past (and there's no-one more picky than an ex-photographer is there Sam)? In fact, if we see a brochure we love, and we're not familiar with the photographer or the agent, we'll give them a call and see if we could work together.
So actually yes, we believe the grass is greener on the other side, and that's because we've done all the legwork for you to make sure that it is.
If you'd like my help to sell your home more effectively, please answer a few short questions here and if I think I can help you, I'll be in touch.