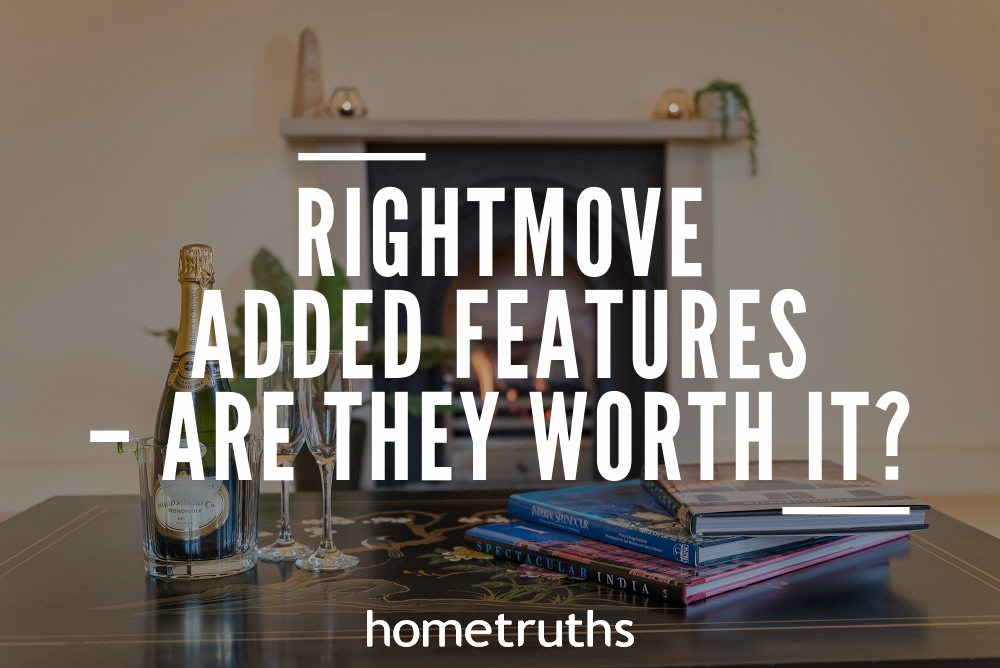 If, like me, you spend many happy hours browsing Rightmove, you can't have failed to notice the fact that some properties are featured at the top of each page of search results, and others are are given added emphasis, with a grey box, clickable photos, and a red badge. The former is what Rightmove calls a "Featured Property", and the latter a "Premium Listing".
There are three types of listings on Rightmove: Regular, Premium and Featured. The Regular version sees your property marketed on the portal. The Featured Listing sits at the top of the search results and is highlighted with a blue banner top and bottom, so it stands out, whereas the Premium Listing appears in search in price order, but is a larger box with a big green banner.  The cost for a Premium listing is £50 per property, whereas the Featured property spot is a bigger investment, at £180 per month. If you're using a full-service agency to market your home, this cost will usually be covered by your agent, if they use these features. If you use a DIY agency, like PurpleBricks or Yopa, for example, both Featured and Premium listings are available at extra cost.
Is there any benefit to you or your agent paying the extra for Rightmove added features?
We've tested these features in our own agency, AshdownJones, and whilst we found the views and clicks on our enhanced property listings did increase, the number of actual viewings did not. It seems unlikely to me that using one of these upgraded listings would refresh interest in a house that had been on the market for a prolonged amount of time, and when a home first goes to market, it often has a flurry of interest anyway, so an enhanced listing would be a waste of money.
I'm sure there will be other estate agents – and Rightmove themselves of course – who will argue it's a worthwhile investment, but it hasn't proved to be for us. Instead, we focus on creating the best possible showcase of a home on a Rightmove standard listing.
Lifestyle photography, professionally-written copy and a beautiful brochure will all motivate quality enquiries and encourage serious viewings, much more so than paying for an enhanced listing. In fact, I've seen some pretty awful listings on Rightmove in the Featured or Premium spots, which is just lazy marketing, in my opinion. After all, there's little point in paying for your shoddy listing to appear in a Featured or Premium spot if it's not going to appeal to the right kind of buyers in the first place.
If you'd like my help to sell your home more effectively, please answer a few short questions here and if I think I can help you, I'll be in touch.