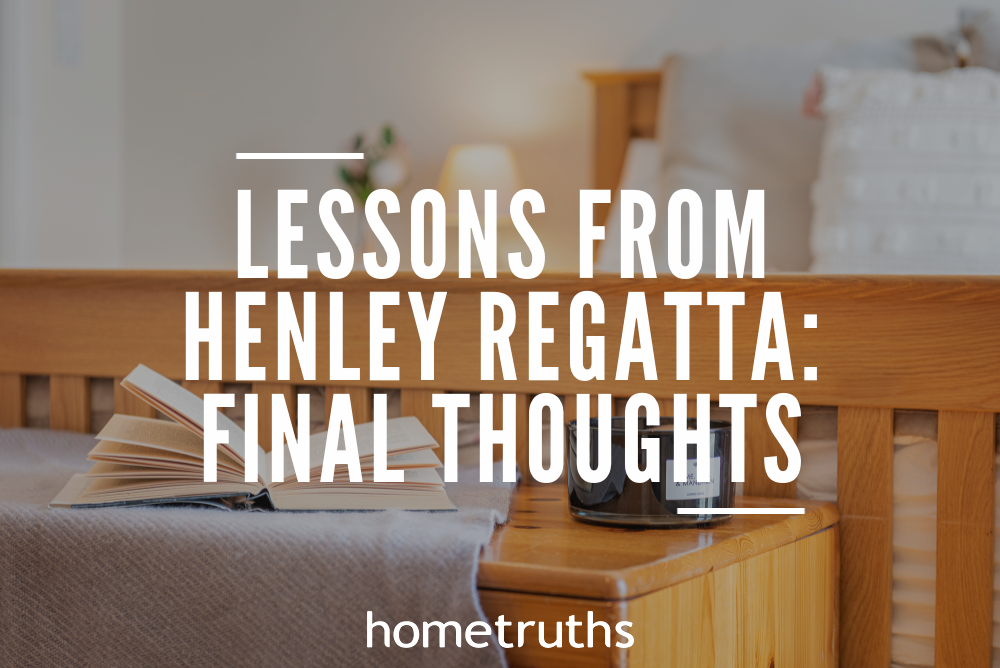 My final blog post on the Henley Regatta, and some final thoughts for you. I had a thoroughly enjoyable time and will bring away some fabulous images and experiences with me I'll probably never forget. My final takeaways and how to relate them to your house sale are:
The details matter – sprinkle clues around your home to appeal to your distinct type of buyer.  Identify what they'll love, and give it to them.
Stimulate the senses: serve homemade cookies or cake, have lots of soft and textured fabrics and interesting materials, use scented candles and keep linen freshly laundered, play soft music, and make sure your home is staged beautifully for each and every viewing.
Treat your viewers like special guests, because they are! Be an exemplary host or hostess, and really help them to enjoy their viewing experience.
Follow these three Henley Regatta lessons, and with a little bit of luck your viewers will realise that yours is their perfect home.
If you'd like my help to sell your home more effectively, please answer a few short questions here and if I think I can help you, I'll be in touch.