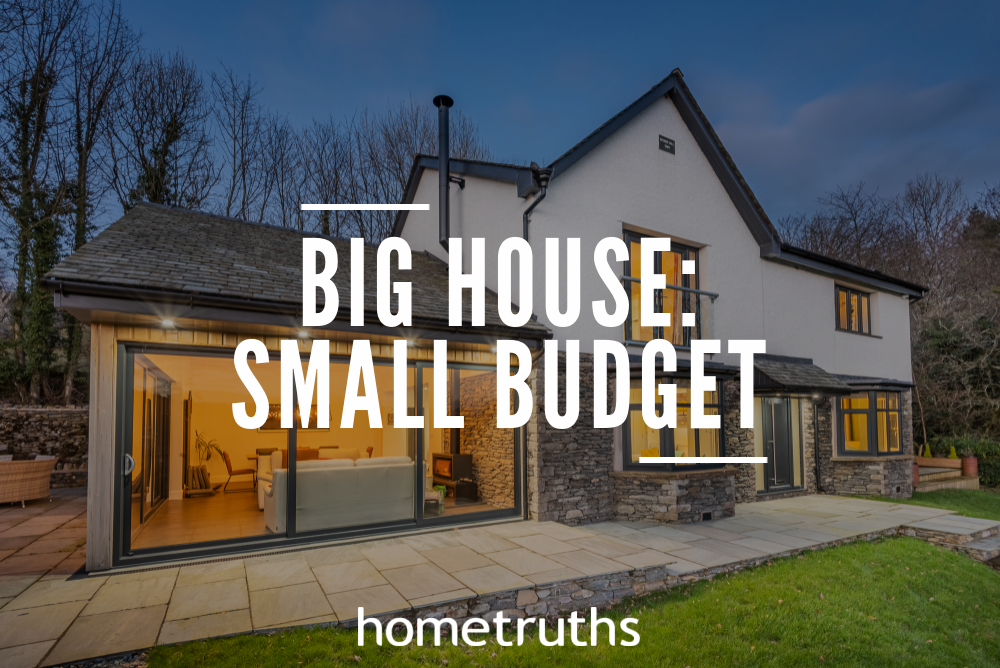 A couple of years ago, I was asked to look at a house in Lancaster that was proving difficult to sell. A large Victorian house set over five stories, the family owners had loved it for twenty years, and now it was time for another family to take over the reins.
Whilst the house had some beautiful original features, it was a very 'lived-in' house, and the large kitchen and three bathrooms were really ready for replacement, as were the carpets throughout, but once the new buyer were to do this, the property represented an excellent investment. However, with more than a viewing a week for a year and no offers, buyers clearly couldn't see past the presentation.
After a long discussion with the lovely couple who owned it, it was clear that there wasn't really any budget to speak of, though they did agree to put £500 into the pot for use wherever I thought would be best.
£500 for a house that spanned five stories was going to be a challenge! After much thought, I decided to use it all in one place – the entrance hall.
It was a beautiful lobby, with elegant proportions and original features, and with some careful planning, the budget could make a real impact. This is what we did:
Took up the faded, tatty carpet, and hired a floor sander to prepare the floorboards, then varnished them to bring out the lovely deep colour of the wood.
Repainted the banister a lovely warm cream and the walls a soft green.
Bought a cheap rug from a local home store where it was on sale.
Added a large mirror from a junk shop and pinched a console table from one of the bedrooms.
A vase of flowers and some pretty ornaments gathered from around the house completed the look.
It looked absolutely beautiful. Sorry I don't have any pictures of it, but the one below is very close to how it looked when we'd finished.
So what happened then? The very next viewers to walk through the door offered the full asking price. I know it seems incredible that only updating one relatively small area of the house would make such a difference to how the buyers saw the whole property, but it was the most important part. As I've discovered time and time again, if your buyers are given the chance to fall in love with your home in the first 30 seconds, the rest of the house is far less important.
If you enjoyed this post and would like to get our Selling Secrets direct to your inbox each fortnight, here's the link you need – https://www.home-truths.co.uk/selling-secrets/
If you'd like my help to sell your home more effectively, please answer a few short questions here and if I think I can help you, I'll be in touch.