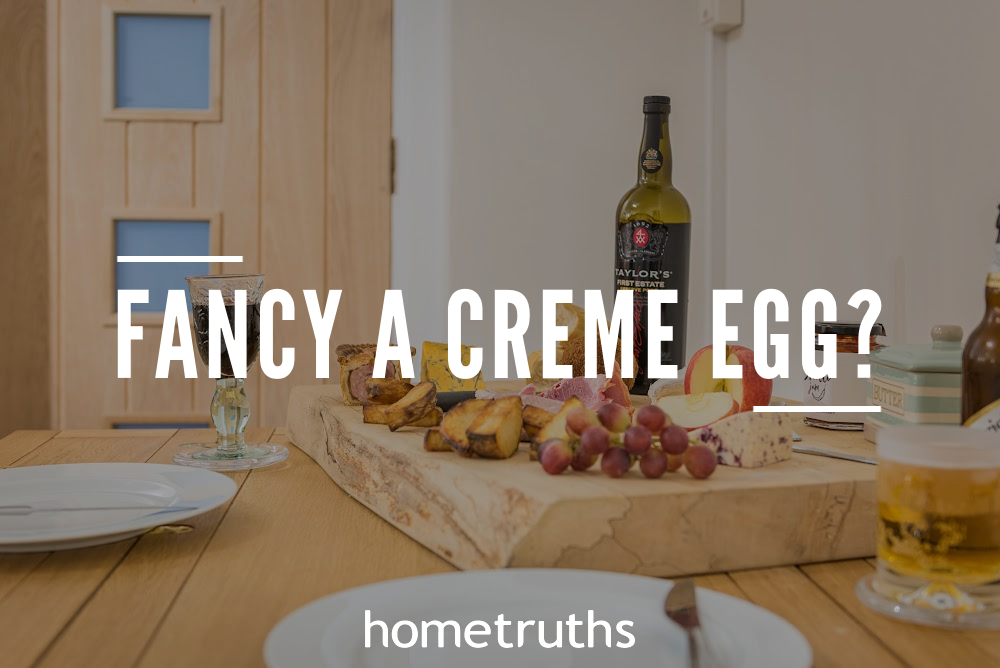 Cadburys' Creme Egg was first introduced to a grateful public in 1971. Most of us over 40 years old could swear to the fact that these little eggs of delight have shrunk in size since we first enjoyed them as children, (fact: they haven't, sorry). Buoyed high by the huge success of these little balls of chocolate and gooey stuff, Cadburys decided to extend their previous Easter-only availability to sell them all year round. Creme Egg fans were thrilled, but not so thrilled, it would seem, to carry on buying them in the same quantities throughout the year: overall annual sales fell. After several years of falling sales, Cadburys' bosses went back to basics, and an Easter-only availability. Crème Egg eaters rushed to the shelves and for four months, consumed more than they had done during the previous twelve month period. The case was proven.
Angus Porter, former marketing chief at Mars comments "Much of confectionery consumption is vaguely irrational, and the fact that it is available for a limited period of the year seems to be a critical aspect of the mix that should be preserved. All confectionery brands enjoy a novelty peak when launched; Cadbury sees those benefits each year."
So why am I wittering on about Creme Eggs when we're here to sell houses? I hear you ask. Well, for a very good reason actually. The idea of limited availability and the effect on a buyer's perception of desirability is a very important factor when you are selling your house. Consider this: if your house is available, month after month, and maybe even year after year, what urgency is there in a buyer's mind to prepare their finances, sell their own property, or even book a viewing on your house?  And what buyer wants something that no one else wants to buy?
Take a leaf out of Cadburys' book: instead of leaving your house on the market to become more and more stale, only market it for the most buoyant marketing periods each year: early Spring, May/June and September/October, targeting a new wave of buyers each time. Whilst it may feel counter-intuitive, it will ensure that you enjoy a 'novelty peak' as Angus Porter calls it, keeping interest fresh and preventing your property from becoming stale. After all, statistically, each year you spend on the market will cost you around 5-10% of your property's value, and that's a lot of money to throw away.
My advice – don't drop your asking price, take a lesson from Cadburys and withdraw from the market instead. I'm off to buy a Creme Egg.
If you'd like my help to sell your home more effectively, please answer a few short questions here and if I think I can help you, I'll be in touch.