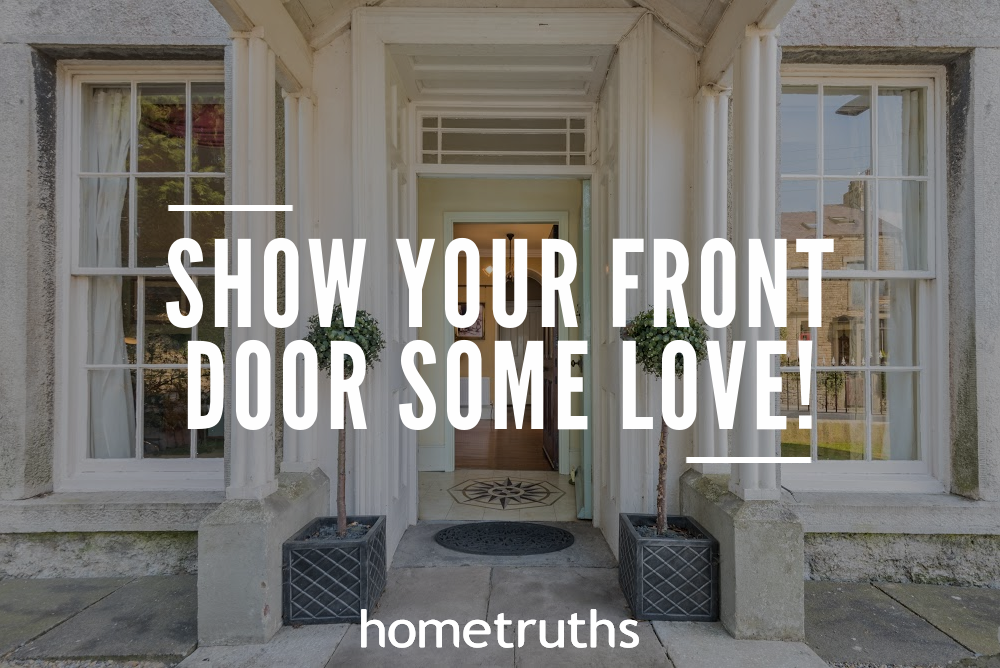 When you're selling your home, first impressions are imperative. Research suggests it takes only seconds to decide if we like a house, and at least five of them are spent by buyers waiting at the front door for it to be opened. Aside from your lawn and general kerb appeal, people look at the front door before they look at any other aspect of the property. It reflects what you think about the house, and could actually sell your home.
You may spend several hours making your home perfect on the inside, but an unattractive door could ruin all your efforts. It is often overlooked, the tendency being to consider it only for practical purposes of serving as an entry and exit. While it is operational, its appearance is crucial. Its colour, texture, maintenance and style will all have an impact on the buyer's impressions. If it's scratched at the base from the cat begging to come inside and the colour has chipped, buyers will see it. They'll notice that it needs a fresh lick of paint. They'll see that the handle is rusty.
So what can you do? If a new door isn't in your budget, a little love can go a long way. Give it a fresh coat of paint, and choose your colours wisely. While you may like dark pink, chances are most of your buyers won't. Choose a colour that says home, welcome, come in… Popular colours include dark blue and black, and stained glass panels are also a winner. Dark colours exude sophistication too, a colour that has been utilised by Number 10 Downing Street for over 300 years! It was painted dark green once for Prime Minister Herbert Asquite, and quickly repainted when he fell out of favour in 1916.
Consider replacing a plain door knob with something more attractive. Door knobs and letterboxes should be in keeping with one another, and represent the general look of the door. Try to ensure the door – whether new or not – is in keeping with the style of the house too. If it stands out too much, it may make the rest of the house look dreary. Place a few well maintained plant pots on the porch step, and ensure that any surrounding windows and ledges are cleaned and polished.
A few hours on a weekend spent overhauling your front door, can work wonders for your sale. In doing so, you are creating a portal to the house that people can see themselves using as the door to their home.
If you'd like my help to sell your home more effectively, please answer a few short questions here and if I think I can help you, I'll be in touch.