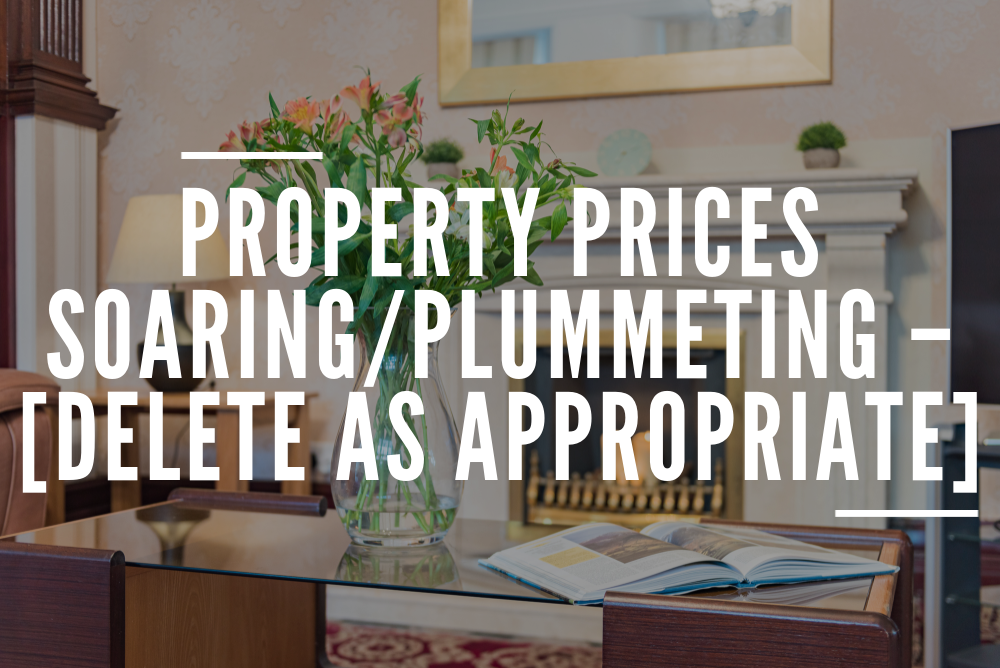 It seems that every day we wake up to a new and often contradictory headline about house prices.  They're falling!  No wait – They're shooting up!  It's boom – or is it bust? – over and over again. But what's really happening? Well in my opinion, the market is much less dramatic than headline writers like to hear. Yes, it's a little flat at the moment, but the buyers that are looking, tend to be more committed to making offers. To give you an example from one national estate agency chain, who tells me that viewings are 40% down from this time last year, whilst sales are only down 7%. So, confidence is improving, and time-wasters are being deterred.
My market comment is three-fold, and, forgive me if this is a little dry, but I think it's important to look at the actual data, both current and historical.
I've also added my own HomeTruths take on the matter, so read on and prepare to write your own headlines…..
1.   Data accuracy – It seems that every day, we read another headline claiming that house prices are 'soaring' or tumbling'! But what should we believe? Firstly, it is very important to understand that every piece of data released on house prices is skewed in one direction or another. eg Halifax only include data from their borrowers, Land Registry House Price Index (HPI) uses sales data collected on all residential housing transactions, since January 1995. Home Track (www.hometrack.co.uk) is the most accurate house price data available, as not only is the data gathered from all available sources, but also it is weighted according to relevance and importance. Currently, Home Track report that year on year, (October 2009 – October 2010), House Price Growth stands at 1%. If you look at the graph below, you'll see that after a couple of dips in 2005/6 and 2009, we're beginning to level out.
2.   Historical evidence – Let's look at two data sources: the Halifax House Price Index (1983-2007), and the Nationwide House Price Index (1952-2007).
The Halifax House Price Index (HPI) data goes back to 1983 and take in the Eighties boom, the Nineties bust and the return to soaring house prices under this Labour government. During this period, the average house price in the UK has doubled on six occasions, and came very close to doubling on two more. Over this eighteen year period, these figures show that property prices grew by an average of 7.9% a year.
The Nationwide House Price Index  covers a much longer period spanning 55 years. This period includes modest house-price growth in the Fifties and the boom of the Seventies. During this time, house prices doubled on 22 occasions. They actually fell on two different occasions and even so, rose at an average annual rate of 8.7%.
3.  The HomeTruths' Approach – even in a difficult market, some houses do sell!  Our job is to make sure that our clients' houses stand out in every way they can, to attract those very precious buyers that are prepared to buy. By ensuring their marketing campaigns are well-structured, attractive and confident, and the houses are well-presented and appealing to the identified target market, we place our clients in the best possible position to gain market share of viewings and a successful offer.
If you'd like my help to sell your home more effectively, please answer a few short questions here and if I think I can help you, I'll be in touch.