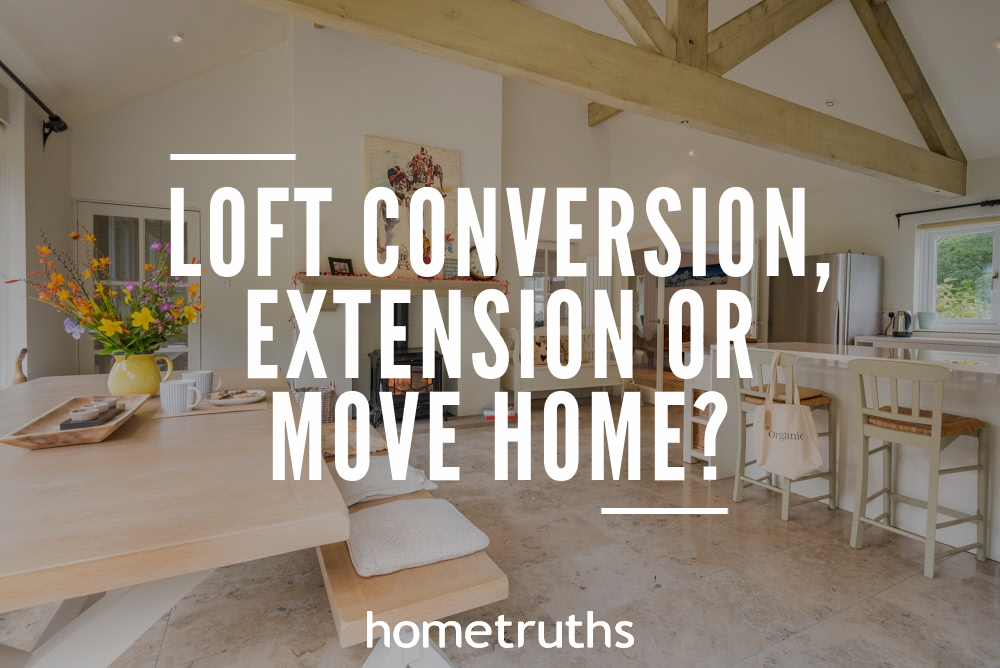 Maybe you're looking at your little ones, and you realise they're just not that little anymore. Or you're fed up of shifting essentials from room to room, because there's not really a place for them to call home. Either way, the spacious home you once lived in somehow just feels a little squishy now. Perhaps your brood is made up of a baby or two more than expected? Or maybe you now work from home, and an office wasn't on the tick list when you bought. We've all been there. The home was once roomy, but now there's simply no room. Let's look at the options, and figure out your best move.
Extensions
Extensions always seem appealing. It'll be the same home you fell in love with, just bigger. No compromise, right? Let's see…
Perhaps you're thinking of a modest 5mx5m addition. Nothing indulgent, but just enough to turn your humble kitchen into a more sociable space. What's the cost? Outside London, expect a bill of around £30,000. And that's just for the build. Now let's add on 10-15% for professional fees, because the architect, structural engineer, building regulations and planning permission won't come for free.
Yes, extensions leave behind a long list of receipts, but what's the real cost? The council typically takes eight weeks to consider planning permission applications, and longer for more complex builds. So that means two months of thumb-twiddling before the project has even had the thumbs up. And to what extent will your family-life be compromised if the builders do ascend? In amongst the dust, noise, and mess, you start to wonder if it was really worth sacrificing your garden for a larger kitchen. And was turning the children's playground into a construction site really the right move? To extend is to compromise.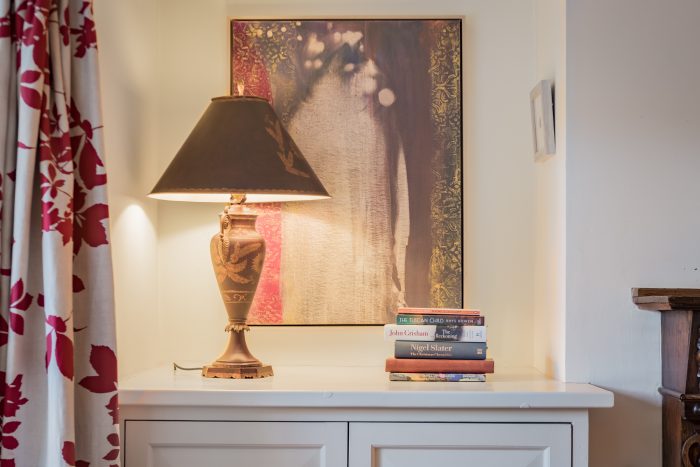 Loft conversions
Now let's consider creating more space by moving up, not out. Loft conversions don't usually require planning permission, so that's one headache less than extensions. And unless you're set on changing the properties exterior, creating a straightforward loft room is, well, pretty straightforward. From a legislation perspective anyway.
It'll create a new room without nibbling into your gardens, which again, makes it more appealing. And it's the least disruptive member of the extension family too, since all the work is contained to one unused space above. So as the new room takes shape, mess, dust, and noise is kept well away from family life.
And while grub is kept out, heat is kept in. On average, a home loses a quarter of its heat through the roof. But when converting a loft space, reinforcements are made to the walls, ceilings, and floors. This naturally packs in extra installation, so in the process of creating a functional space, you're trapping warmth inside the property. This means friendlier heating bills, and a toastier house.
It sounds promising, so let's consider the finer details. Like floor plans. Architects design homes based on the plot size, and to optimise useable space. So, since your home wasn't designed with a loft room in mind, how much wiggle room is there for an extra flight of stairs? Spiral staircases are an option, but they're not in keeping with most interior design and styles. Then there's the building legislation to think of; the width and headspace of the staircase all need to be in compliance.
Now let's talk money. A loft conversion isn't cheap, but it's generally cheaper than an extension. And it can increase the value of a home by up to 25%. So what does it cost? Like extensions, it varies, but expect a modest conversion to set you back upwards of £20,000. And an elegant master bedroom, complete with an en-suite? £45,000 minimum.
But, again, what does enduring an extension or loft conversion really cost? Let's take figures and statistics out of the equation. Because mathematics doesn't have the answer to a happy home.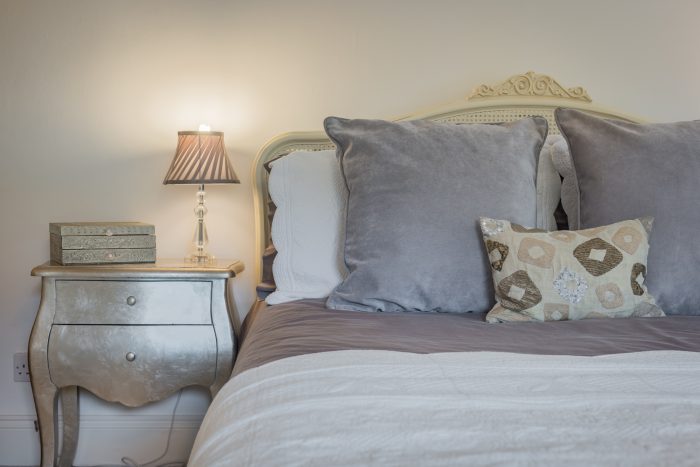 Time for a move?
Growing your home to accommodate your changing family, or circumstances, seems appealing. Romantic, even. But how many romances end in tragedy? You may gain an extra room or two, but dust, disagreements and dissatisfaction are other likely add-ons too.
A home is a retreat. It's the place you should look forward to returning to, and it's a place that can make or break family time.
Perhaps you could put up with turning your kitchen into a construction site. And maybe you could sacrifice some of the gardens to accommodate the new kitchen-diner. The build is temporary, and the garden is plentiful after all. But once the build is complete, will it be just right? Compromising for planning grants, pinching floor space from gardens, and fighting the restrictions of the original house design. When you bought, you bought a home that was built for your needs at the time. It was comfortable, and it was just what your family needed. But when your circumstances change, perhaps it's time to look for a property that was designed for your family as it is now.
To extend or convert is a compromise. It's making the most of what you can do with what you've got. They both come with limitations and restrictions. And compromises, limitations and restrictions aren't the homeliest adjectives around. Choosing a new home is an indulgence. It's a fresh start, and a new beginning. And this time, you know exactly what your family needs.
So if you're constantly looking for extra room, maybe it's time to reassess. Families change with time, and if the home can't keep up, it'll start to drag you down. When you bought the home, it was right for you and your circumstances. But with time, your tick-list of priorities will naturally change. Write down the things you'd like to stretch, rejig or knockdown in your current home, and it'll help draw a picture of what your next home looks like. So don't compromise, move!
If you'd like my help to sell your home more effectively, please answer a few short questions here and if I think I can help you, I'll be in touch.