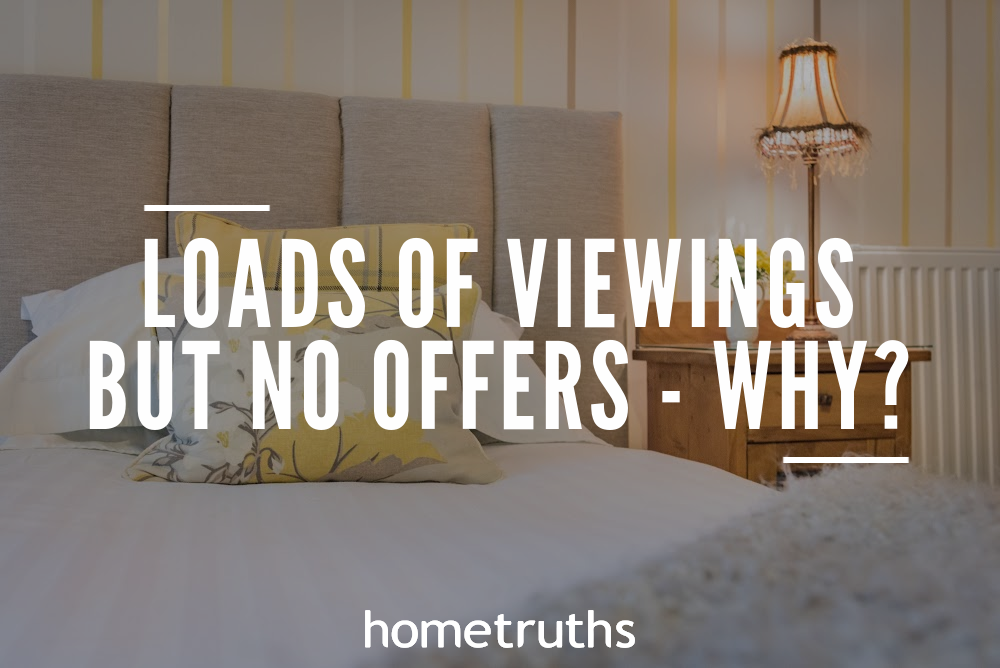 Sometimes it seems that every weekend sees you tidying, vacuuming and getting rid of the dogs yet again, but come Monday, it's the same old story – they aren't interested. I spoke to a gentleman recently who had had 30 viewings on his house over only a three month period, but not only had no one offered on the house, not a single viewer had booked a second viewing. Statistically, we know that a house sells on average after around 15 viewings, but during this time, there should be at least 2 or 3 second viewings, and usually a low offer or two. So after 30 viewings, this gentleman should have had say, 5 second viewings and three offers, of which the last should have been high enough for him to accept. Something is clearly not right – but what?
The marketing materials could be misleading. Perhaps the wrong aspects of the house are being promoted, such as a photograph of the back of the house used as the leading image; a very wide-angled lens used in property photography can make small rooms look vast, or maybe an important feature, such as the fact that the house is next to a school or has no garden, has not been mentioned in the description at all. Your marketing materials (brochure, online advert, photography) all need to be flattering, but not misleading.
Maybe your agent is being over-enthusiastic, and pressing everyone, no matter how unsuitable, to come to view. Be selective – only allow viewers who are in a position to actually buy the house, so then even if you have less buyers wanting to view, at least your viewings will all be of a high quality.
Make sure that your agent is seeking full and frank feedback from your viewers. A comment of "not for us" is not helpful. Impress upon him the importance of being aware of any issues, particularly those which you can do something about.
Engage a home stager. A professional expert with a dispassionate viewpoint can often identify problems that are easy and inexpensive to rectify. A beautifully presented home that has been staged especially for photography and viewings will set you head and shoulders above the competition.
Too many viewings is a much easier problem to deal with than no viewings, and is a positive measure of how many buyers are looking for a property of your type, location and price range. Now all you need to do is attract that one viewer who actually wants to buy your house!
If you'd like my help to sell your home more effectively, please answer a few short questions here and if I think I can help you, I'll be in touch.