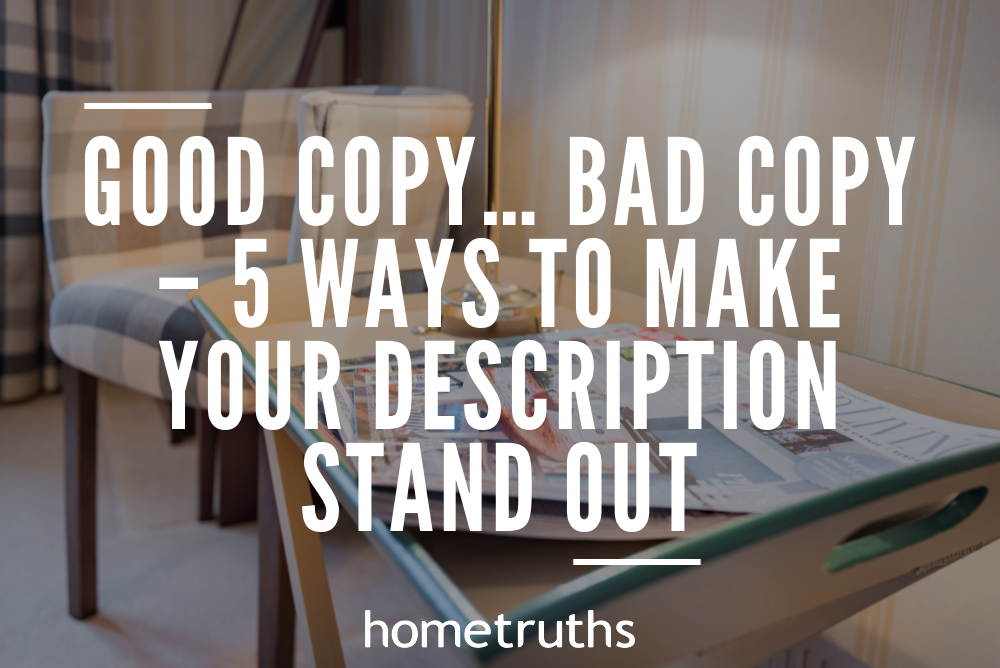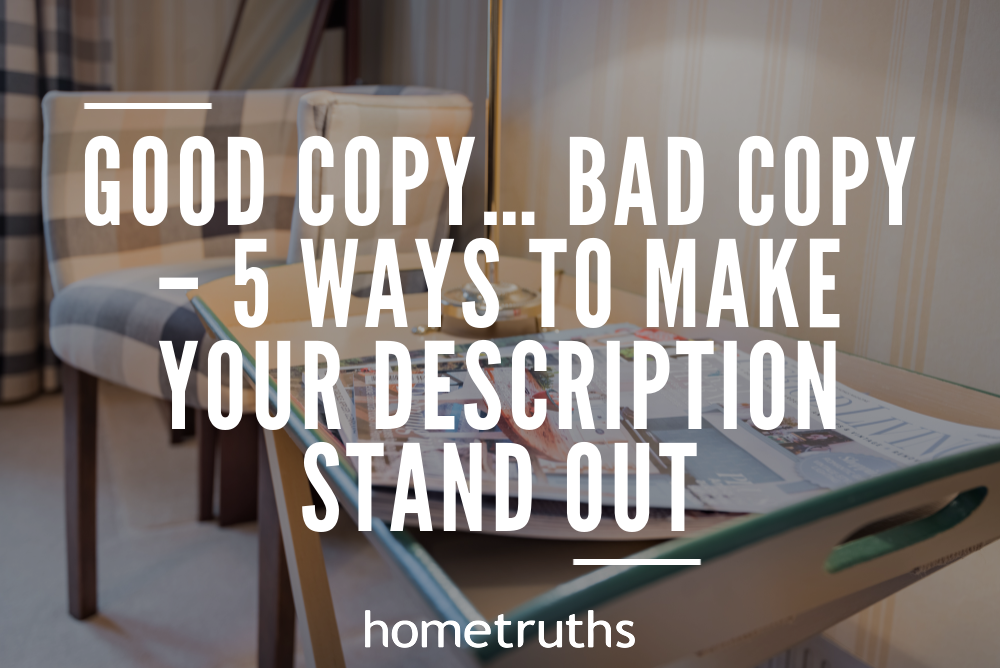 When a house is being described in print or online, the words used can either have the effect of making a reader switch off, or else making the house lift off the page, and come alive. The difference between telling the reader all about a property, in terms of bricks and mortar, and the way a good writer can draw you into the detail of a home, full of welcome and memories, is a profound one.  Look at these examples:
'A beautiful detached family home, set in pretty gardens extending to about an acre, with a wonderfully secluded swimming pool, far reaching views and well planned accommodation. No onward chain.'
'On a warm, summer's morning Mark and Anne Clarke like nothing better than to take a dip in their heated, outdoor swimming pool, before enjoying their breakfast al fresco on the terrace, overlooking the back garden.'
The pool is actually at the side of the house and not overlooked by anyone. "That side of the house gets the sun all day, so we often like to take an early morning swim," Helen explained. "The minute we first saw it we knew we were going to buy it," she added. "There are wonderful views from every single window in the house."
Would you believe these two passages are actually describing the same house?
How about these two; which house sounds more appealing?
This one…. 'A wonderful country house situated in an enviable position within this hamlet. The property, which has been well maintained and improved by the current owners for over 30 years and is presented for sale in excellent decorative order throughout.'
Or this? 'Wandering past the glorious roses in full bloom, and on through the Japanese and Italian gardens, Ian and his wife Sophie soak up the wonderful tranquillity of their exquisite English country home.'
They have lived at the expansive four-bedroom house in this picturesque hamlet for more than 30 years now. There they have created an attractive and comfortable family home, which sits beautifully in its magnificent grounds of almost 6 acres. The property is overflowing with delightful features that include intricate plasterwork and open fireplaces, while the fabulous grounds incorporate a tennis court and a number of outbuildings, including converted stables, as well as a semi-walled garden with pond, and an arboretum.'
Beautiful prose and evocative words written in a stylish and nostalgic tone, can really capture a reader's imagination. Dull, flat copy full of clichés and 'estate agent-speak' can have the opposite effect.  Here's my 5 point checklist to make sure your home sings on the page:
1. Create a snappy headline.
'Executive five bed home with luxury fittings and well-maintained gardens' isn't enough to get anyone excited. 'Are these the best views in Sussex?' will get your property noticed for all the right reasons.
2. Supercharge your adjectives.
Is your copy sprinkled with adjectives that evoke homely warmth and comfort? Words like cosy and welcoming are very appealing to buyers, and will pull at their emotional buying strings.
3. Ban all agent-speak.
Scour your descriptions for words that are clichéd and typical of the worst kind of property description. Make sure you take out offending phrases like 'double aspect' or 'benefitting from' and eliminate any mention at all of power points, telephone points and radiators.
4. Room-by-room descriptions are old hat.
Much better is a well-written opening paragraph, followed by a written 'tour' of the house, including the garden, and peppered with pretty quotes from the owners.
5. Dimensions belong in floorplans; not in the written description.
They interrupt the flow of the writing, and are very difficult to understand when taken out of context.  As part of the floorplan they are useful because they make sense.
Of course, it's not always a straightforward process, persuading your estate agent to add such imaginative and attractive style to your written description, but even if you can get him to use some of your words, it will make such a difference to the way your buyer understands what your home has to offer them.
If you'd like my help to sell your home more effectively, please answer a few short questions here and if I think I can help you, I'll be in touch.