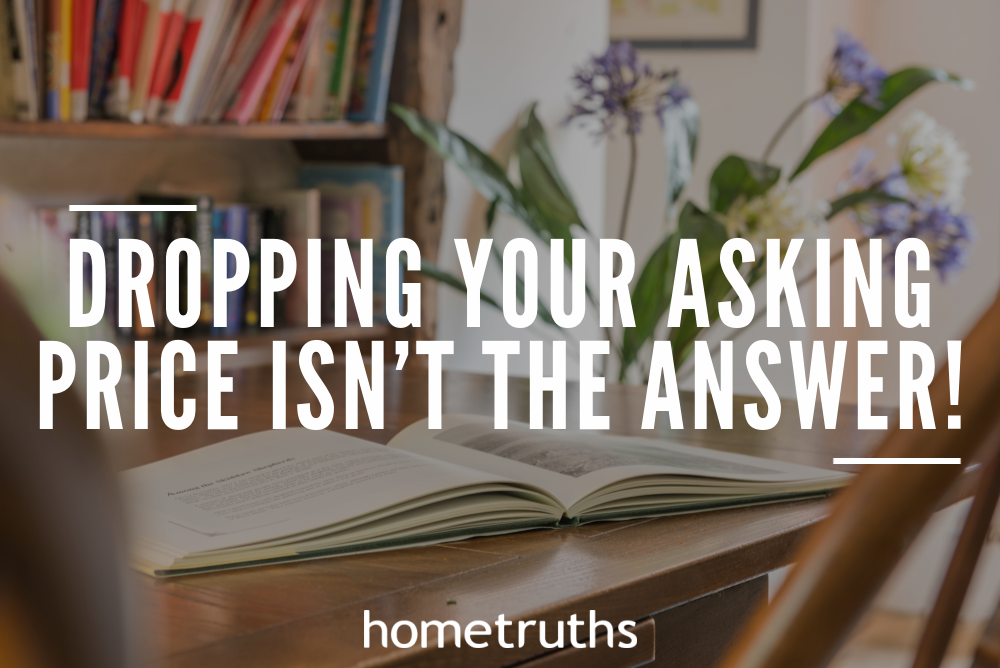 If your home has been sat on the market for longer than you even want to admit to yourself, you may be considering ringing up your gracious agent, and telling them to drop a few numbers from the big one. They may even be encouraging you to do it, too. People buy homes on price, right? Wrong. Dropping your price is not the way to go, and can actually have a negative effect and create long term damage. Sound a bit farfetched, for something on offer to you? While it may do, you have to consider what people are thinking when they see a house reduced in cost. Get ready to change your mind…
Is something wrong with it? If a house is dropped in price, people begin asking questions. Why hasn't it sold so far? What's wrong with it? Why the dramatic price drop? Their image of the house won't be rosy and optimistic; it will begin to look like a sale item. While your home may suddenly attract a few extra viewings, they'll be walking around your house looking for the pessimistic side of your four walls, and wondering why it wasn't snapped up already.
Quality issue – Even though when it comes to many material goods, many of us love a good bargain, it's different when it comes around to property. With a long term investment, we want to feel like we're buying in to something worthwhile and valuable, and often budgets are blown and overspent when purchasing the dream property. If a price is assertive and optimistic, it means it is being sold for what it is worth. Drop your asking price, and the quality of it will suddenly seem a little dented. Surprising, but true.
Confidence – If shares were falling on something, would you buy them? The same can be said for property; do you want to put in an offer on something that has decreased in value? A drop in price indicates a lack of confidence in your own home and its original price. If you want to install confidence in your buyer, show confidence in your own home!
Are you thinking of dropping your asking price, or is your agent persuading you to do so? Reconsider! Contact us, we can help.
If you'd like my help to sell your home more effectively, please answer a few short questions here and if I think I can help you, I'll be in touch.
Do you follow us on Facebook? Join us today for great daily posts.