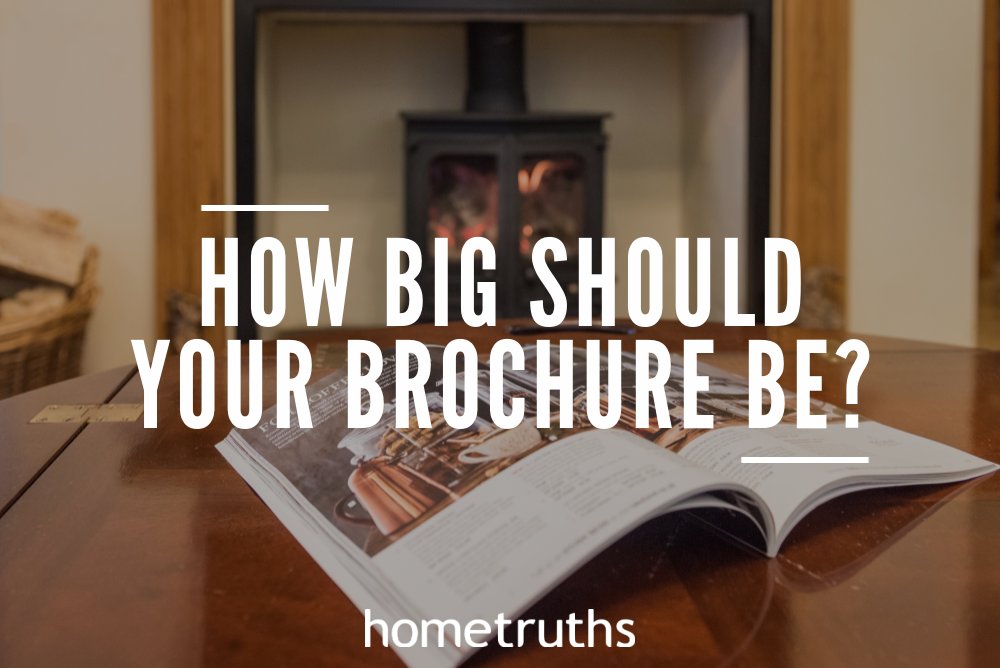 Sometimes I look at a client's property brochure in despair.  It can be a beautiful, rambling country house full of character, and for reasons only known to the estate agent in question, he is attempting to market it with a flimsy A3 folded sheet, printed from the office printer.  The text is lacking in any kind of warmth; the photographs are dull and dark, having been printed straight onto copier paper, and the overall result is cheap and amateurish.  This lack of care and attention to the marketing of a house can permeate a buyer's view of the property; after all, if the estate agent and seller don't care enough about it to take the time it needs in creating a beautiful showpiece for the house, how can we expect the buyer to see it as a house of value?
Of course, if you are selling a studio flat in a less than salubrious area, you might expect the property details to consist of only a single sheet of A4 with perhaps 150 words and three or four photographs, but if your house is a good sized family home, it will usually warrant considerably more effort.  As a rough guide, I would expect that a flat or house with four rooms or less rooms to be marketed with two sides of A4, and a family house brochure to be at least four sides; anything bigger than this really needs a brochure of at least six pages, with country homes warranting easily twelve pages or more.  There are exceptions to this of course; development projects, very dated properties or houses that are extremely cluttered and therefore difficult to photograph; the details for these types of house will always be compromised by what the estate agent needs to show, and can photograph. However, if you have a house packed with interesting and unusual features, a pretty garden, or both, then your brochure really needs to reflect this and make sure a buyer's attention is captured long enough for them to book a viewing on your house.
There are arguments I hear often from estate agents about "overselling".  In other words, if you set a buyer's expectations low, they are more likely to be bowled over when they actually visit the house.  This is a pretty risky strategy: if your brochure undersells your home, there's a strong likelihood that no one will book a viewing anyway.  With almost fifteen properties to each buyer at the time of writing, they will just move onto the next house to look at; one that is being marketed effectively.  Make sure your brochure size, type and style all reflect your home and that you are proud to call it your showcase: after all, your brochure really is the gateway between you and your future buyer, so make sure you keep that gate firmly open.
If you'd like my help to sell your home more effectively, please answer a few short questions here and if I think I can help you, I'll be in touch.