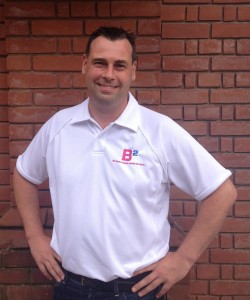 I am Michael Jones Managing Director of www.b-squared.co.uk  and I am here to give you a few tips on how to take some of the stress away from moving house. Packing up personal belongings and valuables in your home can be very stressful. Most of us look after children and lead hectic work lives, so the last thing you think about is preparing your home for sale. However, it is crucial as it will help with your house sale and your sanity.
Don't put off until tomorrow what you can do today.
Those were some of the wisest words I heard prior to moving. Whether you are looking to put your house on the market or it is already on the market, start the packing process as soon as you can. I can't tell you how much stuff you will have collected in all the years you have lived in your home.  I recently moved and to be honest my wonderful wife did most of the packing. I supplied the boxes and packing materials as I was not allowed to touch a thing (so she would know where everything was!). She started organizing stuff around a month before we put the house on the market and still carried on when it was up for sale. Between us we sorted out what we didn't need and either sold it on internet auction sites or gave away to charity. She marked up all the boxes for our new home with labels (e.g. bedroom, kitchen, living room etc). We have a two year old son so you can imagine the amount of toys there were, but we slowly packed some of these away bit by bit so that he didn't notice and left his favorite ones out until the last minute to keep him happy.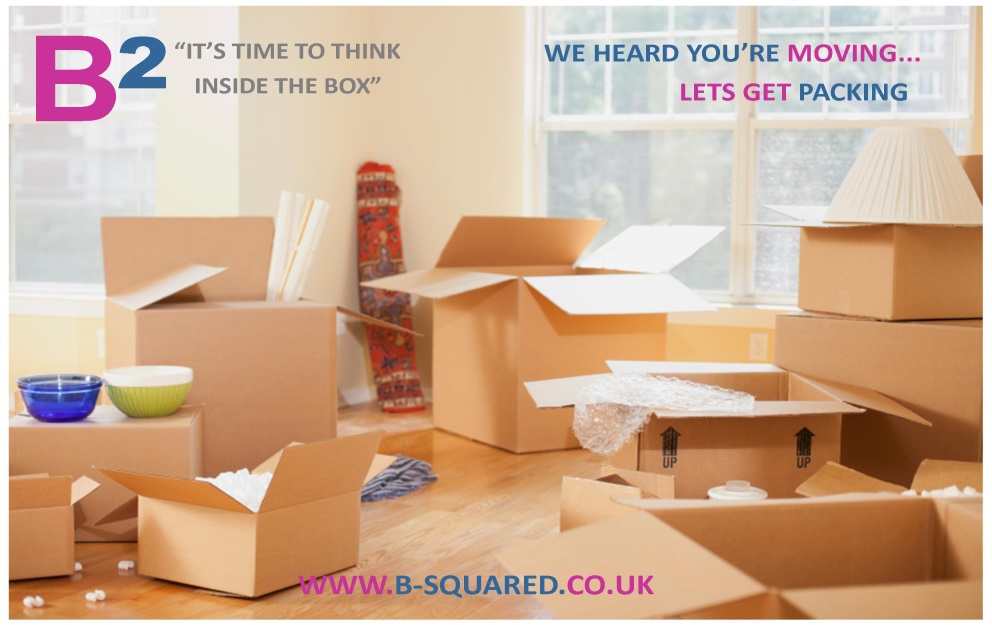 Our house sold on first viewing…
Yes this is true! The house was so organised and packed up that it showed all the space that I had forgotten we had. My wife's hard work of organising the house and only leaving what we really needed to use had paid off (It was at this point I loved the new space that we had found and I really didn't want to leave!).
Our new house
We moved into our new house on a Friday and it was a very stress free affair. We had friends and family to help us and they knew where everything had to be, from our son's toys to the all the kitchen utensils. By Friday night all the boxes were in the right rooms and had started to be unpacked
Packing and wrapping
Your move can be just as organised and fun. Start packing as early as you can room by room and you will find how it much less stressful. You will also see how much room you then have and buyers will love the property; you will open it up with minimal clutter around. Think about what you would like to see when you visit your new house. A recent survey from ING Mortgage Provides showed that a cluttered child's room can knock over seven thousand pounds off the price of that property.
Get your packing supplies from www.b-squared.co.uk and get a 10% discount on moving packs, bubble wrap and clutter boxes with this code 12348.
B-squared .co.uk top ten tips for Packing:
1. Preparing for sale. Start to declutter your home before sale. Get out what you don't want or use anymore and either sell on an online auction site or donate to charity. If you don't use it lose it. You will find packing the house a whole lot easier knowing what you're keeping and it will also make more space for buyers to really see what your home looks like.
2. Rooms. Start packing up the rooms you least use first and start packing early. You will then be able to use this room for storage at a later date if you don't have a garage. If you do however, then this is the best place to store items out the way making your home look lovely and spacious.
3. Fragile Items.  Don't think you're going overboard by wrapping your valuable items in lots of bubble wrap. These items are precious to you and are breakable. Not everyone will be as delicate as you when helping you move and unfortunately accidents do happen.
4. Boxes. Choose the right box for the job; use smaller boxes for heavier items and larger boxes for lighter items as you will find this makes them so much easier to carry. Trust me you will be doing a lot of carrying.
5. Labeling. Mark your boxes carefully to make sure you can identify what you have put in them as and when needed.  It will be the one item you suddenly need at a later date and you don't want to re-open all of them again.
6. Documentation. Keep all important documentation safe (e.g. passports, marriage certificates, birth certificates etc). Keep them separate so that when you arrive at your new home you can make sure that they are put in a safe place; there is going to be a lot of boxes about and you don't want to be looking for them in the loft at a later date.
7. Toys. If this applies to you make sure that you have the children's toys and bedding all boxed up and ready on one side. You want to make sure your children feel at home and secure in the new house as quickly as possible. Moving is a big deal for them and they are going to be very excited about going on a big adventure, so you will also have to keep them occupied when unpacking.
8. Your new home. Once you have arrived at your new home, put all the boxes in the right room and then unpack the necessary items first. Chill out and take a step back and enjoy this bit. You have been working hard for this day and there is no rush to get it all done in one go. This is where all the hard work that you put into packing and organising will now pay off.
9. The fun bit. Unpack the champagne, wine or fruit juice and find the local take away. Sit back and thank everyone that has helped with a little celebration drink. You have done it, you are there. Well done and enjoy, the journey was worth it…
10. The important bit. Please don't forget that you will have a lot of used cardboard and packing materials over the coming days and months as you get yourselves settled in. Here at b-squared we believe in recycling and protecting the environment. Please do take that little extra time to put it in the recycle bin or at your local recycling centre.
Thank you from the Team at www.b-squared.co.uk with your Rightmove link, and I'll tell you if and how I can help you.
If you'd like my help to sell your home more effectively, please answer a few short questions here and if I think I can help you, I'll be in touch.
What to do next: Sign up to my Selling Secrets https://www.home-truths.co.uk/selling-secrets